With eight groups of investors competing with each other to purchase the Guyana Marriott Hotel from the Government, Vice President Bharrat Jagdeo today said the move to sell the hotel has nothing to do with the hotel's financial position.
In fact, Mr. Jagdeo said the hotel has been making a profit, but the government has made a decision to opt out of the hotel sector. He said that decision is a business one.
"It's a business decision, governments have to be run like business it's not bakeshop operation. We have to operate this way, because we can take this same money and trigger two or three new projects that adds to the capital stock," Mr. Jagdeo said.
According to the Vice President, the Marriott was built at a time in Guyana when the country was failing to attract investments for new hotels and the thought then was that by building the Marriott, it would trigger investments in the sector.
He said that era has passed and the government must now move on.
"So now it will be best to sell the Marriott off, you could maximize the price you will get when it's profitable and before the seven new hotels that are privately built that are international brands come on the market. This money—some of it will go to clear off the remaining loan and some will come to the treasury to be used back for whatever purpose is determine," the Vice President said.
Mr. Jagdeo said whether the hotel is owned by the government or private investors it will still be good for the country.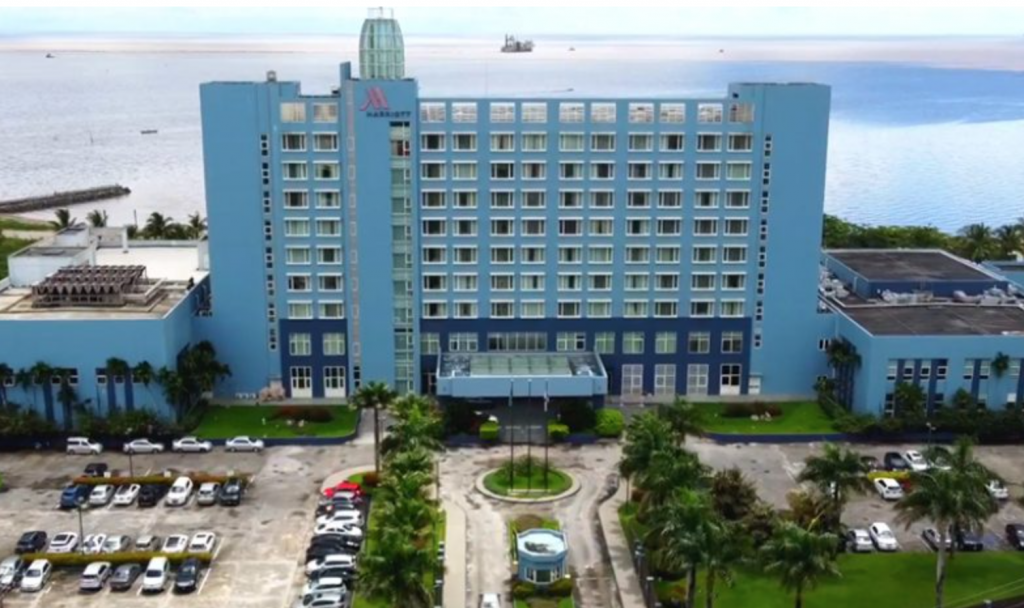 "There is no particular supreme benefit to the government owning it (The Marriott). It's better to maximize the money and invest it in something else maybe in health care or another facility, that it what it is, it is a pure business decision," the Vice President said.
The Vice President maintains that the construction of the Marriott hotel was a good business decision and remains a profitable venture that has served the country well since its construction.
The names of the potential investors have not been released by the Government. Those seeking to purchase the hotel, must provide their financial records and must have a net worth of at least US$250 Million.