Guyana's Minister of Home Affairs, Robeson Benn today expressed the shock and alarm of the Government at the export of more than 11 tons of cocaine through a local port with no alarm bells going off.
Belgium Authorities found US$1 Billion worth of cocaine in a container that arrived there from Guyana. The shipment left Guyana at the end of September.
Minister Benn expressed disappointment this morning that the container of cocaine was shipped from Guyana without it being detected by the port security and customs officials. Some arrests have already been made in Guyana.
"We are extremely alarmed at the fact of the shipment, at the fact of it escaping or being allowed to pass through the surveillance system in terms of container scanners, container checks and all those things in relation to the matter", the Home Affairs Minister said.
He said Guyana will be working closely with the drug enforcement authorities in Belgium and also in the United States as the probe into the shipment continues.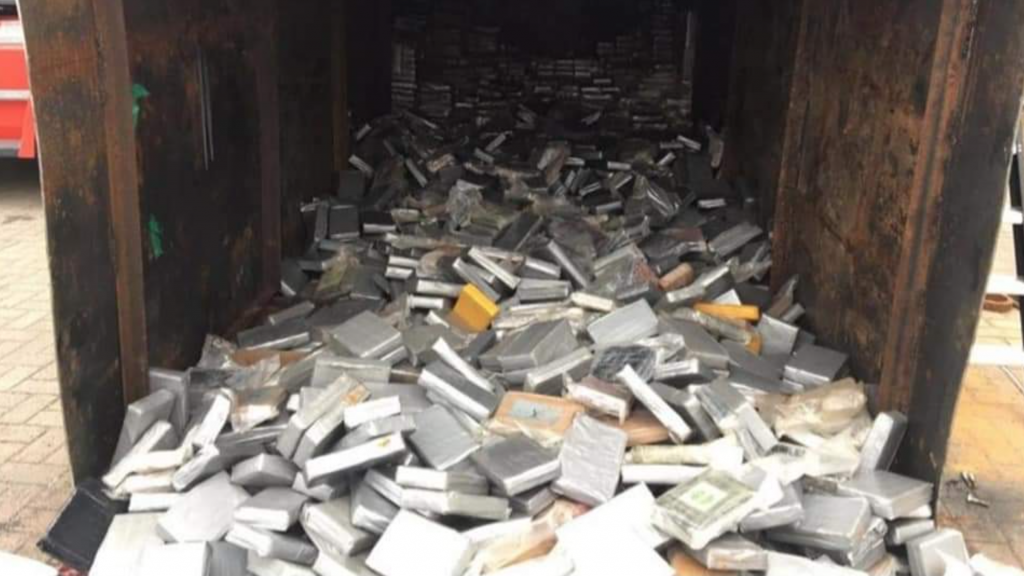 "We have assured the European authorities, the Belgian Law Enforcement Authorities and also the US authorities of our vigorous engagement of coming to terms and dealing with discovering those who were involved in perpetrating this crime", Benn stated.
He said it is clear that the shipment and the coercing of persons at the port of exit were well thought out and planned.
According to the Minister of Home Affairs, "the activity could not have happened overnight. It has to have been in preparation and planning for a long period of time".
Benn also revealed that during one of the searches at a property this past weekend as part of the probe, an explosive trap was discovered at the entrance to the property. He said that has now led to a separate probe.
The large cocaine shipment is suspected to have brought together several local drug pushers who all supplied packages and packs of cocaine for the shipment.
The container with the cocaine was fitted into another container with a fake wall of scrap metal to the front. When it was opened, hundreds of packages and parcels of cocaine rolled out. The total street value represents more than $220 Billion which is about 65% of Guyana's national budget.