The Government of Guyana is teaming up with the Food for the Poor Organisation to ensure better housing for the families who have been squatting on that plot of land on Lombard Street for decades.
Through the collaboration, 20 families, including the six who were recently left homeless after a fire, will be allocated their own land and the Food for the Poor Organisation will construct family houses for them.
According to Deputy Director of Community Development attached to CH&PA, Donnel Bess-Bascom, in the first phase, "20 families will be relocated to Prospect, and the remaining families will be relocated to Cummings Lodge."
She also indicated that the families affected by the fire will be given priority and will automatically be among the 20 families who will be relocated to Prospect.
The Deputy-Director said the CH&PA will address infrastructural developments such as roads, drainage and bridges among others in the areas selected.
It was disclosed that CH&PA officials are scheduled to visit the new land site at Prospect, as early as next week to evaluate with the hope of commencing construction by April. The cost of the project is $43M and will be executed by the CH&PA in collaboration with the NGO Food for the Poor.
Minister within the Ministry of Communities, with the responsibility of Housing, Valarie Adams-Yearwood was also present at the allocation event which was held at Ketley Primary School.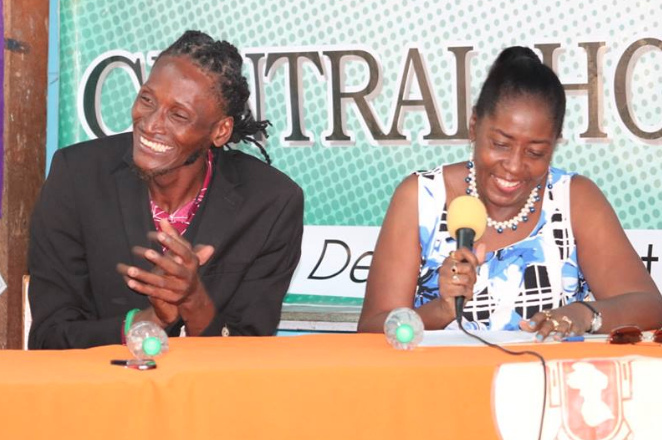 She reiterated CH&PA's commitment to the upgrade and development of the lives of the Lombard Street residents. She further disclosed that approval was granted to begin infrastructural works in Cummings Lodge.
Within the new week, officials from CH&PA will be sensitising the new homeowners on homeownership, payment of taxes, and the proper maintenance of their lots.