The President's representative to discussions with the Guyana Elections Commission, Minister Amna Ally, has written to the Commission requesting answers to several questions in relation to the Commission's readiness for early elections.
In the letter seen by News Source, Ms. Ally, who is also the Government's Chief Whip in Parliament, wants the Commission to say how it could deliver credible elections without first sanitizing the list of electors.
Ms. Ally also wants the GECOM Chairman to explain how the Commission will adequately train personnel to deliver the elections.
In her letter, Minister Ally also told GECOM that bearing in mind the fact that the Opposition nominated Commissioners have filed a complaint with the Ethnic Relations Commission on the appointment of GECOM staff, she wants to know how will the Commission move ahead with the appointment of much needed senior staff members to effectively conduct operational procedures. She reminded that there is need for the important positions of logistics officer and Assistant Elections Officer.
According to the letter, the Chief Whip also wants the Commission to say how it intends to remedy the situation where thousands of young people who are eligible to be registered could find themselves disenfranchised because of no opportunity to be registered.
The size of the list is also being questioned by the President's representative. Ms. Ali said she wants GECOM to explain how in a country of 750,000 people, the voters list is in excess of 500,000.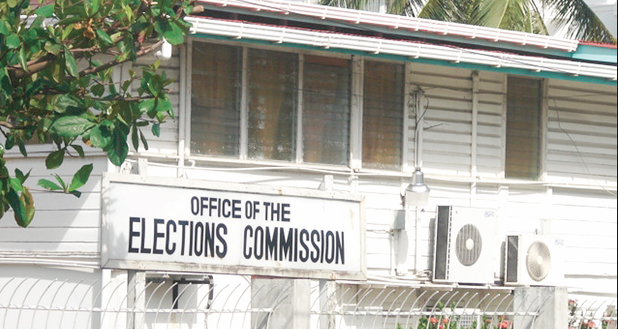 Additionally, she wants to know how soon a house to house registration process could begin and how long it would take to be completed.
She also raises concerns about a possible breach of procurement procedures if the Commission rushes into elections, raising questions about the printing and procurement of ballot paper, the company that will be hired for that job, the quantity to be printed, and the security arrangements that will be in place to guard against possible tampering.
Ms. Ally said that in the absence of a logistics officer, she would like to know who will be the person put in charge of identifying polling places to ensure they meet the required standard. In concluding, she asks the GECOM Chairman whether a budget exists to conduct regional and national elections this year.
The letter was dispatched two days ago to the Chairman of the Elections Commission and copied to the Chief Elections Officer and President David Granger.
Just yesterday, GECOM met with representatives of the American, British, Canadian and European Union missions in Guyana to brief them on the procedures and systems that would have to be followed for the hosting of elections.
The Commission has found itself at a stalemate with its members being unable to put together a timeline of readiness for possible early elections.