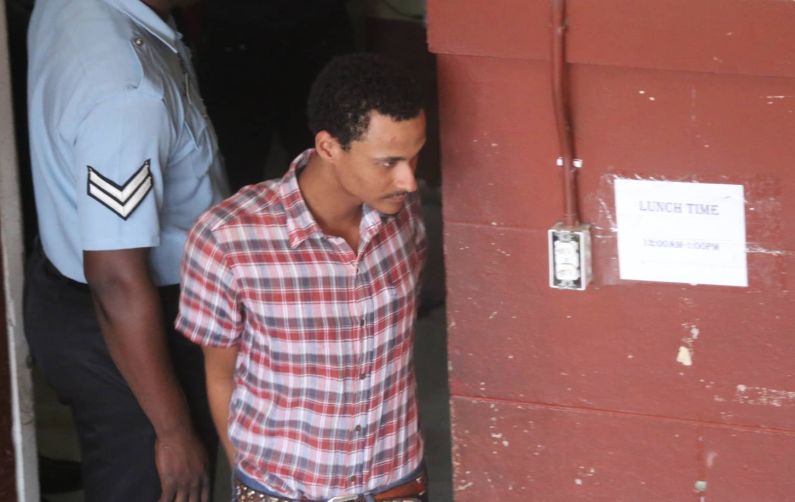 Two days after being allegedly caught red handed with over $300,000 in counterfeit $5000 bills, a 25-year-old, Diamond resident found himself before a Magistrate today facing charges.
The accused, Alston Pires  appeared in Court today and was granted bail in the sum of $200,000 after being charged with possession of counterfeit currency. He will have to pay his bail in real money.
With his Attorney at his side, the accused pleaded not guilty to the charge that he had the counterfeit money in his possession with the intent to defraud. He claimed that he is wrongfully accused and wanted to clear his name.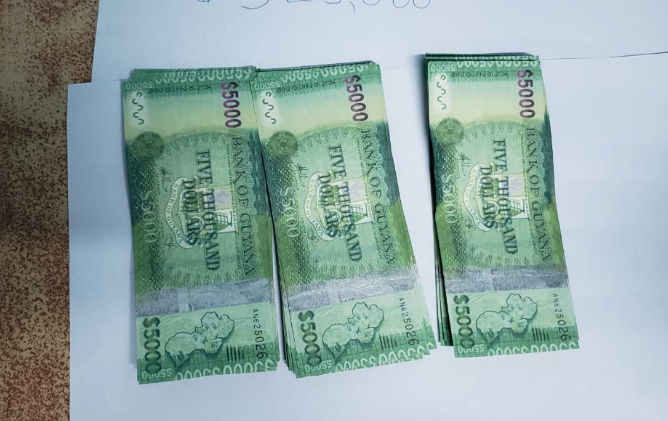 The Prosecutor told the Court that the man was arrested with the counterfeit notes in his possession in the Stabroek market area over the weekend as the Police carried out an operation.
The man had reportedly used the "fake money" before and a complaint was filed with law enforcement. It was based on that complaint that an intelligence led operation took place and the investigators were able to arrest the suspect.
The matter is still under probe.