Students from the hinterland communities who have to travel to Georgetown for their tertiary education will now be accommodated at the new Tertiary Dormitory for Hinterland students.
The facility is located at Lilliendall and was constructed at a cost of $186 million as a project of the Indigenous People's Affairs Ministry.
At a commissioning ceremony this morning, President David Granger said he was pleased with the move to have the facility built for the nation's hinterland students.
He said Guyana is moving in the right direction when it comes to education.
The President said his government remains committed to the education sector and reminded that over the past four years, over $170 billion was spent in the education sector.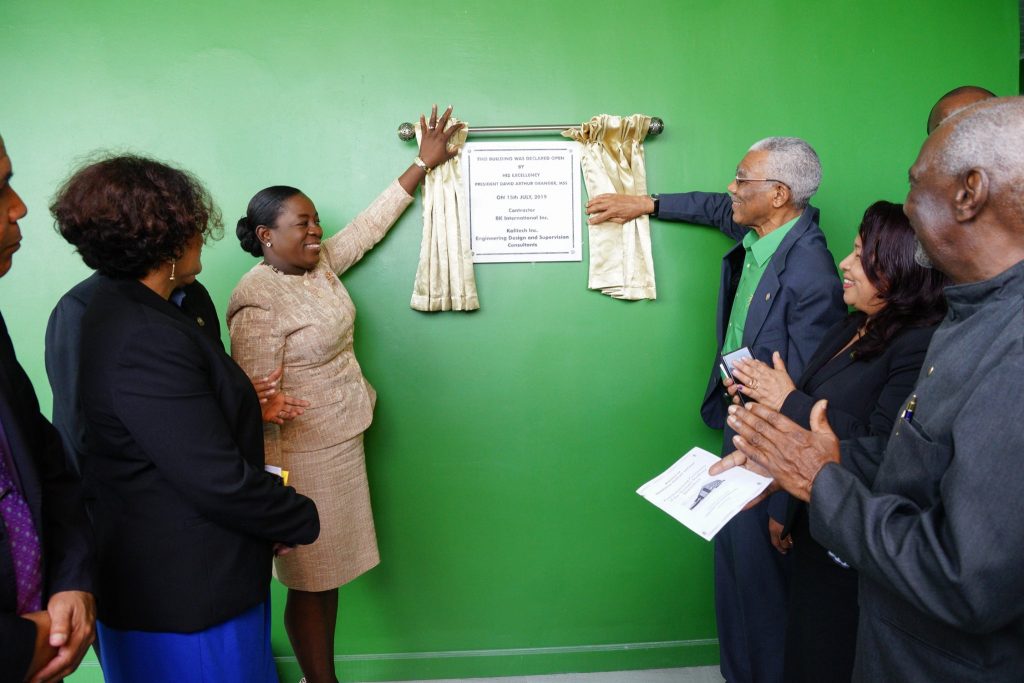 "It reflects our intention to ensure a more equal society by reducing the disparities between the hinterland and coastland through education. We want to create a more equal society", President Granger said.
The dormitory can accommodate 120 students and will cater for those attending the nearby University of Guyana, Guyana School of Agriculture, the Government Technical Institute and other tertiary education institutions in the city.
Minister of Education, Nicolette Henry said that the new dormitory will contribute in a large way to making Guyana a better place adding that with the facility more opportunities will be afforded to hinterland students who want to study on the coastland.
Minister of Indigenous People's Affairs and Fourth Vice-President, Hon. Sydney Allicock in his address said that the new facility comes under the Hinterland Education Support Programme.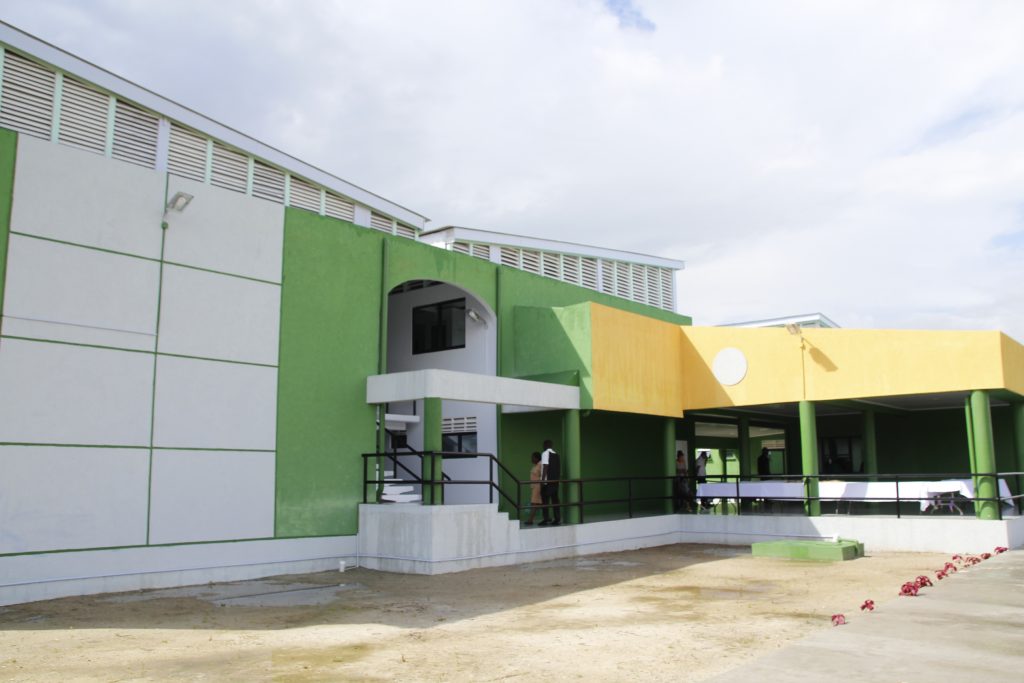 The building was dedicated by the Rt. Rev. Charles Davidson, Bishop of Guyana who also offered prayers for the President, who celebrated his 74th birthday today.