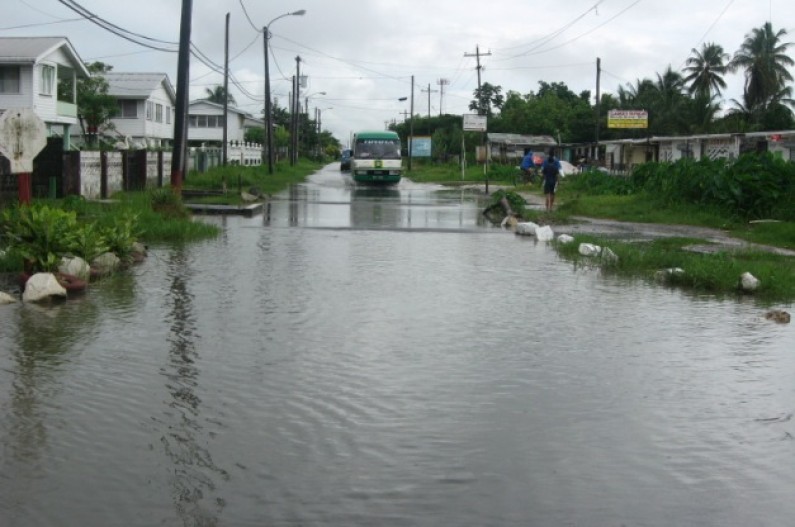 The Government of Guyana on Thursday indicated that it does not have the resources presently at hand to tackle flooding in South and North Georgetown. Almost every time it rains, there is flooding in several city wards.
During Thursday's sitting of the National Assembly, Member of Parliament for the APNU, Volda Lawrence inquired from the Minister of Works, what plans are in place by the Works Ministry to address the flooding in a number of areas in North and South Ruimveldt in Georgetown.
Minister of Works Robeson Benn told the National Assembly that the Georgetown City Council has responsibility for the named areas. He explained that the flooding is caused by clogged drains and canals in South Georgetown. According to the Minister, the tertiary drainage systems is also non operational because of construction work by residents that has impeded the drainage system
Benn said the question about tackling the problem of flooding in South Georgetown ought to be placed at the doorsteps of City Hall.
"We do not have any immediate plan or resources" to tackle the problem, the Minister said. The Ministry of Works he explained, has in the past attempted to do some work on its own to tackle the problem, but it is a problem that must be handled by the Georgetown municipality.
APNU Member Volda Lawrence pleaded with the Government to have "pity" on the affected residents and ensure something is done to alleviate the flooding situation in the areas, which creeps up every time there is heavy rainfall.