With the weatherman predicting that more heavy rainfall could pound Guyana's coastal region and the nation's capital over the next 24 hours, various Government Departments and the Georgetown City Council have dispatched assessment teams to look at flooding in a number of areas.
In Georgetown, which is seeing widespread flooding in a number of communities, City Mayor Ubraj Narine joined councillors and officials of the City Engineers Department to visit flooded communities as well as the city's drainage system.
Several stores along Regent Street in the heart of the shopping district were forced to close down their operations for the day as they were inundated with floodwaters.
Affected businessmen said they have been left counting millions of dollars in damages and damaged goods.
City Mayor Ubraj Narine told News Source that all of the city's pumps are working and parts of the city will begin experiencing a relief from the flood waters once the weather holds. He explained that the heavy early morning rains came at a time when the there was also a high tide and that may have resulted in the situation around the city and other parts of the region.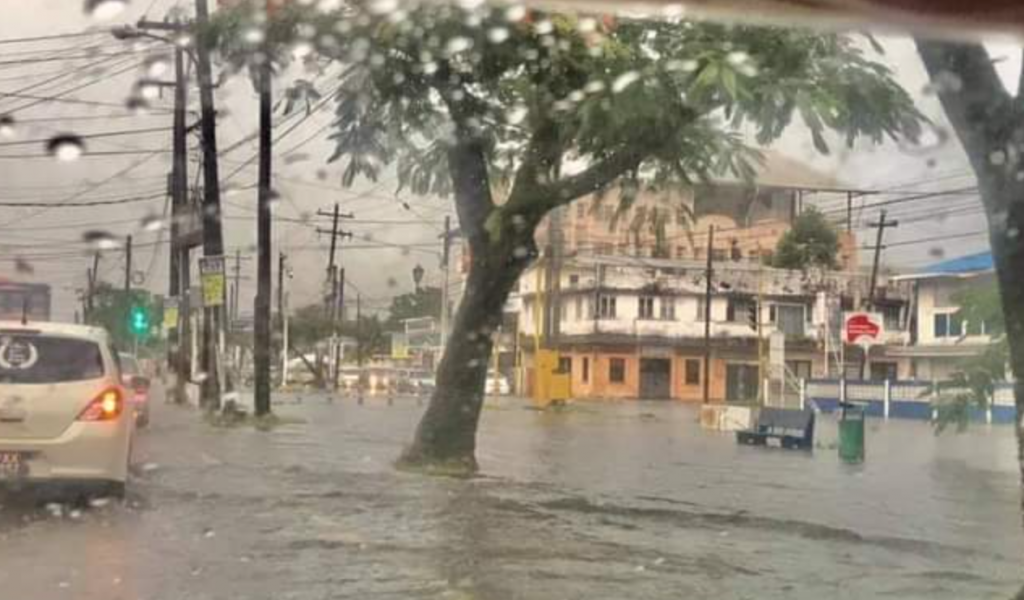 But the Mayor also raised concern about level of the floodwaters, pointing out that the city has faced heavier rainfall in the past but did not find itself dealing with the level of flooding being experienced today.
Narine said he hopes the Central Government will play its part in supporting the City Council's efforts to keep drains and alleyways clean. He said the Local Government Ministry appears to be playing politics when it comes to City Hall.
The new government has stopped the annual disbursement of more than $70 million that was given to the City Council under the last government to assist with drainage works.
The Mayor said he hopes the government will see the need to continue supporting the Council's efforts to maintain the drainage system in the city.