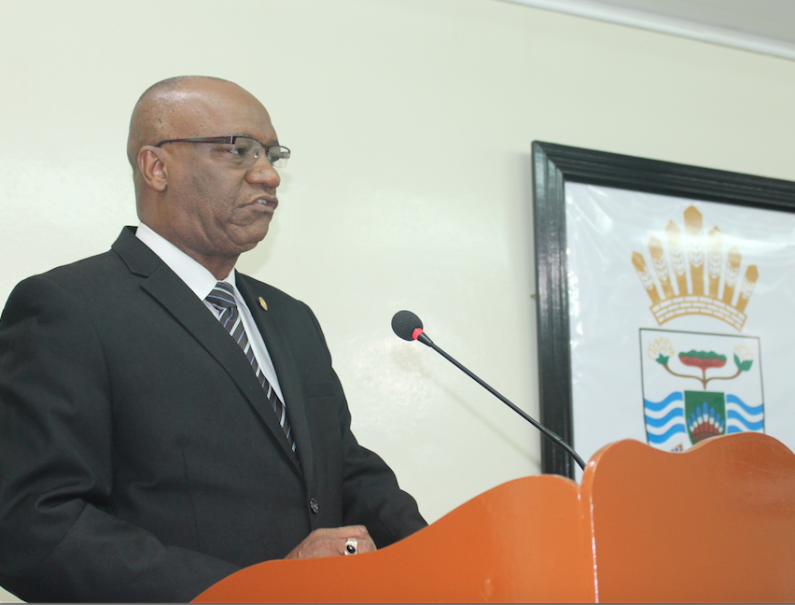 Public Servants must utilize their vacation leave during the year of entitlement or they will lose it, according to the Minister of State, Joseph Harmon.
The minister said the government is being faced with a situation where several public servants are proceeding on hundreds of days of accumulative leave.
He said some of these persons hold senior offices and are also manipulating the system.
"We are giving them the opportunity to enjoy that leave but from 2015 going forward when entitled, you have to take it in the year, if you don't use it you will lose it," Harmon said.
Earlier this week, Commissioner General of the Guyana Revenue Authority, Khurshid Sattaur and at least 20 other GRA officers proceeded on accumulative leave that is owed to them.
Harmon said that there was presently a Permanent Secretary who is preparing to go on 195 days leave.
He explained that there seems to be poor record keeping at various ministries or semi autonomous bodies where some files do not reflect leave already enjoyed by some of these workers.
"You find people don't want to go on leave because they have something to sit on," he added.
Meanwhile, the State Minister dodged questions on government's confidence in the GRA Boss.
He refused to state whether the administration has made a decision on whether it plans to retain or let go of Sattuar.
He said the government is only in office two months now and will be guided by the results of the ongoing audits being conducted at GRA.
"The Revenue Authority is the major revenue earning agency and therefore you do not treat lightly with the structure of such an entity until you are very sure what you want to do," he added.
Harmon said wherever the findings of the audit points, government it will go. (Kurt Campbell)