The Guyana Power and Light company has rehired one of its former Chief Executive Officers to the top job in the company.
After placing ads in search of a new Chief Executive Officer, a decision was made to rehire Bharrat Dindyal to serve in the post.
Dindyal was relieved of the job in 2015. His contract expired in 2014 and the new board at the time found no evidence of the contract ever being renewed.
Under the previous PPP Civic government, the GPL Board, which was headed by Winston Brassington at the time had completed a blistering assessment of Dindyal's performance as CEO, pointing to his lack of management skills, poor performance on the job, disrespect for the board and bad management.
His contract was not renewed following the board's report but the government at the time kept him on without a new contract.
In 2015, he was officially relieved of his duties under the new coalition government.
Just after the government changed again in August, the new PPP Civic government rehired Dindyal as a Management Consultant in October.
A search was launched for a new CEO after the CEO at the time, Jamaican, Albert Gordon indicated that he was not seeking a contract renewal.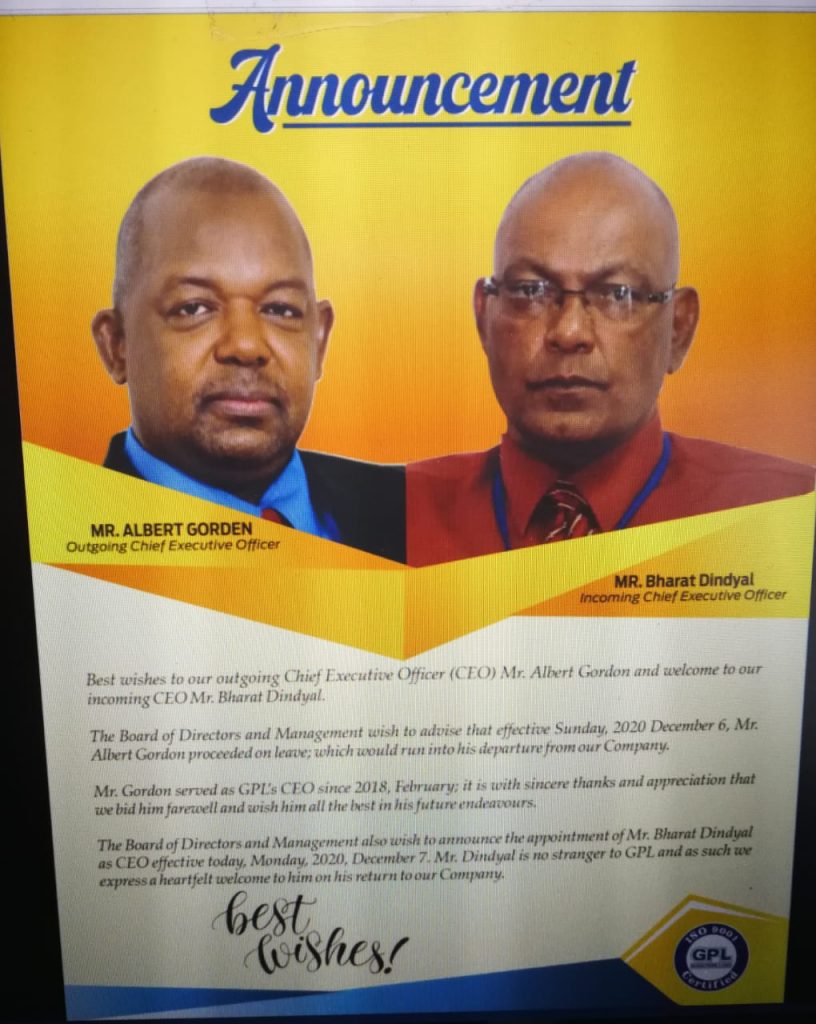 There were four persons who were interviewed for the top job at GPL, but staff members were informed today through a company email that Mr. Dindyal had landed the job and is the new CEO.
Mr. Dindyal started his second stint as CEO this morning.