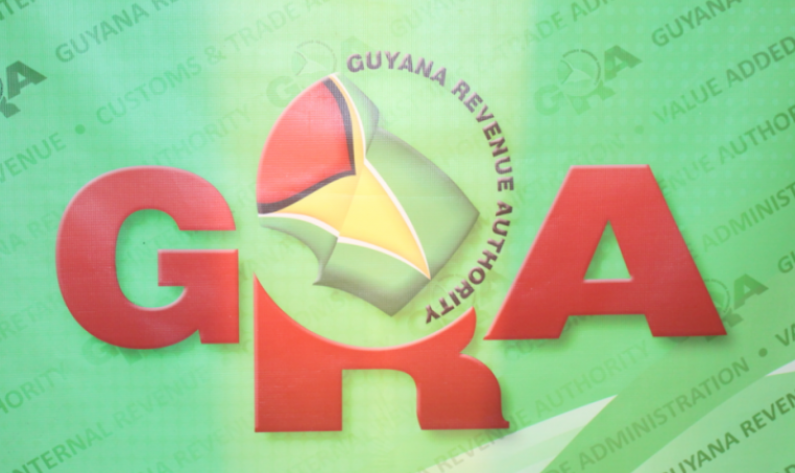 The Guyana Revenue Authority today disputed reports carried by the Guyana Times that in the Auditor General's 2018 report, it shows that the revenue collection agency collected $217 Billion in taxes in 2018.
The GRA issued a statement this afternoon responding to the report.
GRA Commissioner-General Godfrey Statia in his statement said the GRA's total collection for the fiscal year 2018 was $198.5B. He said that was made clear by him at a press conference months ago.
According to Mr. Statia, "it is therefore unfathomable as to where the Guyana Times "would have seen" in the 2018 Auditor General's Report, that the GRA collected some $217B in taxes, some 18.5 billion dollars more."
The Commissioner-General said it is important to respond to the claims since such statements have been earlier used as a precursor to suggest that the GRA is overtaxing the economy.
"I again refute this insinuation since it is furthest from the truth. Increases in GRA's tax collections are owed to significant improvements made over the years in tax administration and efficiency, together with increased revenues from the oil sector", Statia added.
The revenue collection boss reminded that since Budgets 2016 / 2017, no new taxes were rolled out in any of the subsequent Budgets.
The GRA, he said, in pursuit of vertical and horizontal equity in taxation, successfully advocated for the reduction of tax rates and removal of the tax base that was creating compliance burden on taxpayers.
Statia also raised concern about the leakages of the Auditor General's report, which while being presented to the Speaker of the National Assembly, has not yet been made public.
He said he has not seen a copy of the report but has found himself seeing statements from the report in the local press about the agency he manages.
Statia noted that there has been a breach of confidentiality; a fundamental tenet in the work and life of a professional auditor and is tantamount to professional negligence on the part of the Auditor-General.
"Such negligence is surely one of the many criteria which would have allowed for sanctions were he a Professional Accountant", he noted.
The Auditor-General has been relatively quiet about the leaks.