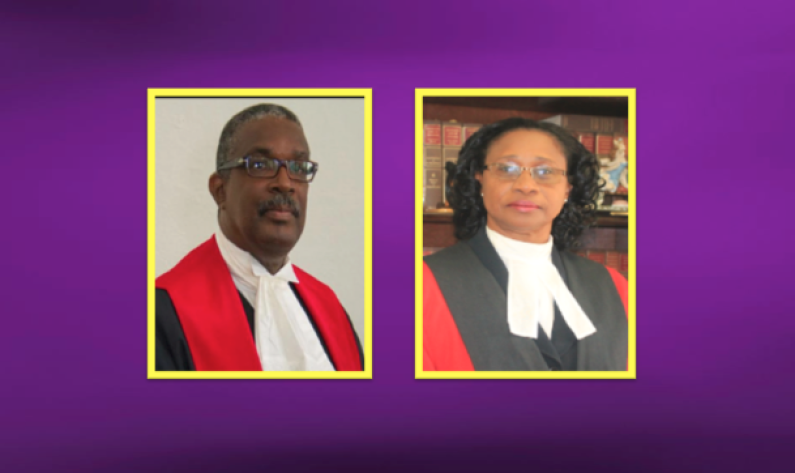 President David Granger on Wednesday brushed aside most recent calls him to go ahead and confirm acting Chancellor, Justice Yonette Cummings-Edwards and acting Chief Justice Roxanne George to the substantive positions, saying that doing so would be outside of the Constitutional requirements.
The Head of State was at the time responding to fresh calls by the Guyana Bar Association and the Women Lawyers Association for the two women to be confirmed in the positions.
Mr Granger told reporters at State House that he took a lot of time in making his decision to recommend the appointment of Justice Kenneth Benjamin as Chancellor and Justice Cummings-Edwards as Chief Justice and he is not prepared throw those recommendations out the window.
Asked whether he would be inclined to support the calls, the President said he is inclined to support the Constitution of Guyana.
"I dont have the authority to go outside constitution and everything done in keeping with that," he said. The appointments could only move ahead with the agreement of the Opposition Leader.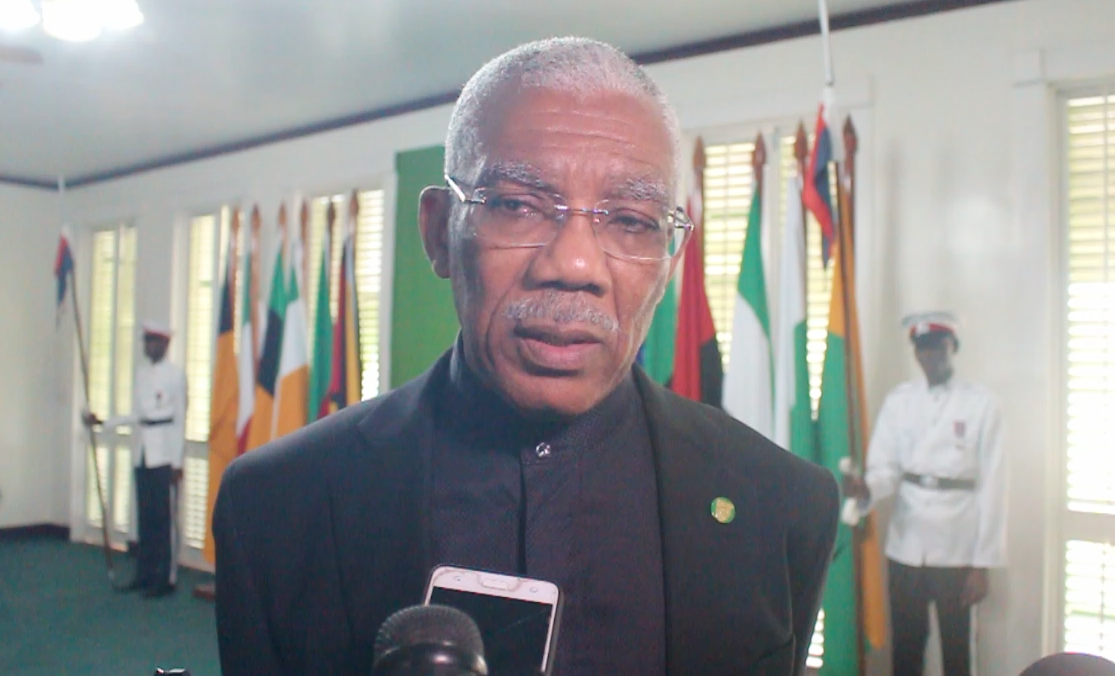 The Opposition Leader Bharrat Jagdeo has already turned down the President's recommendations, but has not offered any reason.
The President said he intends to meet with Mr. Jagdeo soon once he has finalized an agenda for that meeting
"I have other business to discuss with Mr. Jagdeo in relation to the appointment of Commissions and when I get the names from Parliament i will put all that on the agenda."
Mr Granger insisted that he has obeyed the Constitution in making his recommendations.
The legal fraternity has repeatedly called for the confirmation of the two judicial heads in the face of impasse between Jagdeo and Mr. Granger.