President David Granger is convinced that the current land grabbing and squatting taking place in parts of the country is a "political ploy" by the ousted People's Progressive Party to embarrass his new administration.
Moments before Granger was sworn into office on Saturday, residents of Enmore and other East Coast villages started to invade state lands and leave picket signs as they claim to the land. Some of them claimed that they were making the move because the new President promised that land will be distributed to them once he takes office.
But President Granger in an interview on Wednesday made it clear that land grabbing is theft and therefore a criminal offense. He has advised law enforcement to deal with the matter. He said his government will put in place an enhanced land distribution policy that will ensure Guyanese get access to available land legally.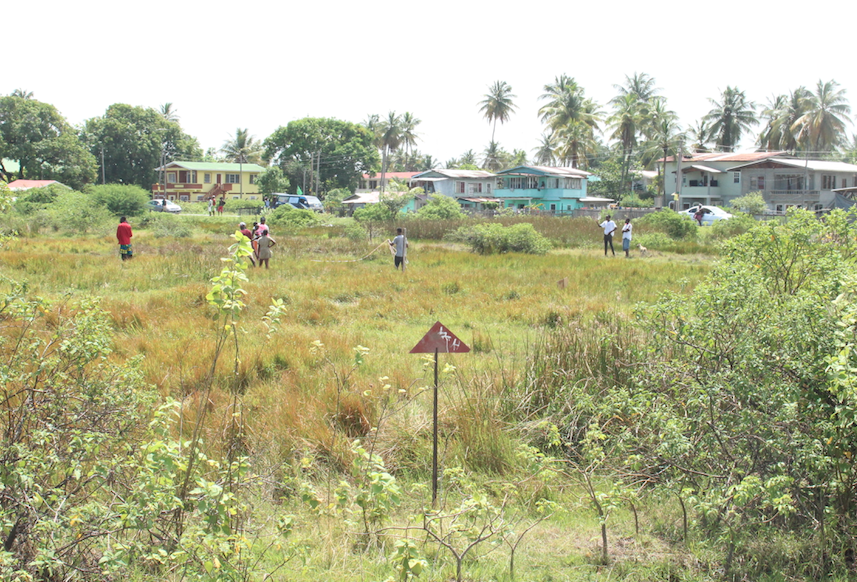 The President said he does not intend to tolerate illegal land ownership.
Some of the persons who have been grabbing land along the East Coast claim that they were told by members of the ousted government that they should occupy state lands and it will be given to them. The new government has dismissed any such assurances.
Ironically, some of the persons protesting for land now have admitted that they had submitted applications for land more than a decade ago under the PPP Civic administration but are only now protesting the long wait for approval under the new government which is less than one week old.