Minister of Home Affairs Robeson Benn today dismissed claims that a number of firefighters have been blocked from promotions.
Responding to reports that some firefighters are considering a move to the Courts over their names not appearing on a promotion list, the Home Affairs Minister said a promotion list does not even exist.
He said there were internal discussions on promotions and recommendations but nothing has been made final.
"There is no such thing, there is no final list….the list which was proposed, I think an original list should have been in review in respect of infractions and they said over the past three years from the Fire Service and so there is no final list. It appears as though somebody at the Fire Service itself suggested the removal of some names and that was leaked. It has nothing to do with the Ministry of Home Affairs and there is no final list", Minister Benn said.
A group of Firefighters has already retained the services of Attorney Eusi Anderson on the issue.
According to the Attorney, whether a list is final or not, names have been removed from the promotions list and that is the concern of the firefighters.
He said the names of persons who were already punished for infractions were removed from the list and that is unfair for them to be punished twice.
The Attorney said if the Guyana Fire Service does not address the concerns, he will have no other choice but to seek the intervention of the Court.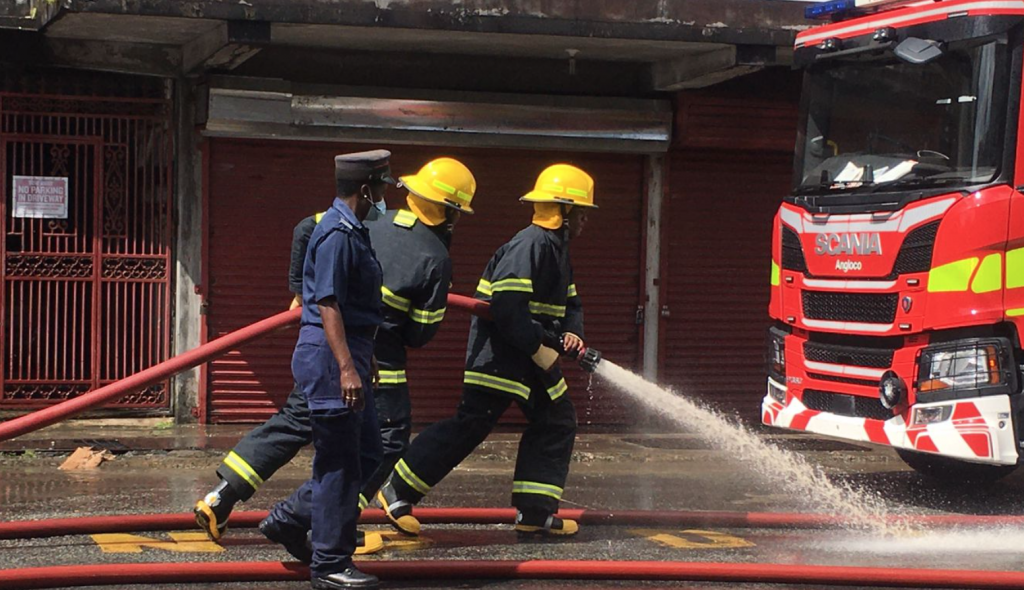 The Home Affairs Minister maintains that the promotions list has not been finalized, adding that it will have to be reviewed fully before action is taken.
"Every person, who is under consideration for promotion has to be reviewed for their performance and disciplinary issues in a Discipline service, if there is no such undertaking, if there is no such resort, discipline, and respect for the order of service will collapse" Minister Benn noted.  
Some 48 firefighters wrote the promotions examinations. A promotions list was prepared last year just before the retirement of the last Fire Chief, but the promotions were never finalised.