More than 25 Latin American and Caribbean countries, including Guyana, earlier this week launched the Caribbean Climate-Smart Accelerator, which is aimed at making the region, the world's first climate-smart zone.
The Caribbean has been the region most affected by climate change over the last few decades. Recognition of this vulnerability by leaders has contributed to intensified efforts to promote mitigation initiatives.
The Accelerator, which was launched in Jamaica, has created a coalition of 26 countries and over 40 private and public sector partners which will implement climate solutions for resilience, renewable energy, and development of sustainable cities, oceans and transportation.
This climate-smart zone will not only aim to protect the region but create jobs and a new economy in climate-smart infrastructure.
The Inter-American Development Bank (IDB), which is a key partner in this arrangement, shared that the Accelerator has a vision which builds from the strategies of regional governments and agencies, including the Caribbean Community (CARICOM) and Organisation of Eastern Caribbean States (OECS).
Although it was only launched recently, the Accelerator has already started to lay the foundations for success with initial Caribbean Climate-Smart projects which are underway.
Among those is the IDB's US$1B commitment to climate-smart investments: The Bank announced that it will partner with the Accelerator to program and implement the additional $1B in funds that it pledged for climate smart-investments across the Caribbean region at the Paris One Planet summit.
This additional funding will build on an existing portfolio of over $200M to support innovative solutions focusing on low carbon emissions, sustainable infrastructure and energy efficiency projects in the wake of natural disasters, drawing from low-cost blended finance and contingent credit facilities.
The IDB also announced that it will provide $3M as start-up funds to the Accelerator to assist in getting this important initiative successfully up and running, with the first $1.5M being made available this year.
Another project is the Grenada Climate Smart City. The Government of Grenada announced some time back, the start of the implementation of a $300M project to create the world's first "climate-smart city" with initial support from the Green Climate Fund (GCF) to help catalyse the project. This closely follows a recent GCF investment into Grenada for a $48.7M climate-smart water project.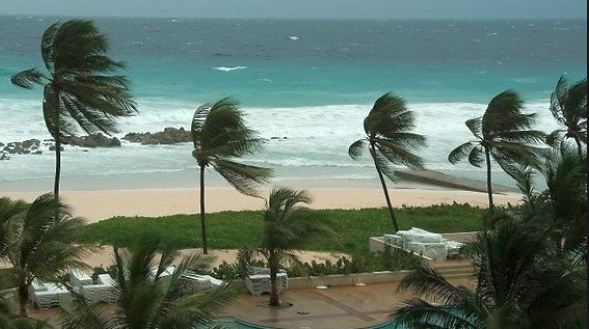 There is too, an ocean resiliency project, where an anonymous entrepreneur is investing $2M to support the Belize government's ocean protection efforts.
A portion of that money will also be used for ocean advocacy across the Caribbean; and entrepreneurs deploying business solutions to benefit the ocean like Algas Organics, which is turning the sargassum nightmare into a business opportunity creating fertilizer to support a thriving agricultural sector in the Caribbean.
In support of the Accelerator initiative, 8-time Olympic gold medalist, Usain Bolt also introduced an annual climate-smart 'Speed Award'. This award will identify the best initiatives across Latin American and Caribbean countries, companies, communities and individuals. (Ravin Singh)