The Guyana Civil Aviation Authority has written Fly Jamaica Airways, summoning company management to a meeting.
The move comes after the Civil Aviation Authority received complaints and reports about flight cancellations and delays over the past few weeks.
Director General of GCAA, Egbert Field, said the meeting is likely to take place in the new week. He would offer no other details.
Scores of passengers have been left stranded over the past few days, as the airline cancelled a number of its flights and delayed others.
The problems started just before the Christmas holidays as both of the airline's planes went out of service for maintenance.
Fly Jamaica leased another aircraft to clear the backlog of flights but reportedly encountered several delays with those flights as the Christmas and New Year travel season picked up.
Now, furious passengers are taking their complaints to social media as they find themselves away from home.
One furious Guyanese passenger wrote on Facebook that her vacation in Jamaica appears to have been extended by an entire week, and the airline has not assisted her with any accommodation.
Another Guyanese passenger, who lives in New York but was home in Guyana for the holidays, is now fearful about not getting back to New York in time for her return to work in the new week.
The woman said she only learnt of the Fly Jamaica flight cancellation when she turned up at the airport two days ago. She said repeated calls to the airline's local office have all gone unanswered and there are no representatives providing any help or assistance.
Jamaican passengers are also complaining on social media, with many of them pointing out representatives of the airline have not been providing any information to them about the problems facing the carrier.
"This is just disrespectful", one passenger wrote, as she lamented not being able to get in touch with anyone from the airline.
News Source has made attempts to reach the airline's management seeking information about the delays. There has been no response as yet to News Source.
However in a January 5, 2018 statement posted on the airline's website (www.fly-jamaica.com), the carrier apologized for the problems with its service.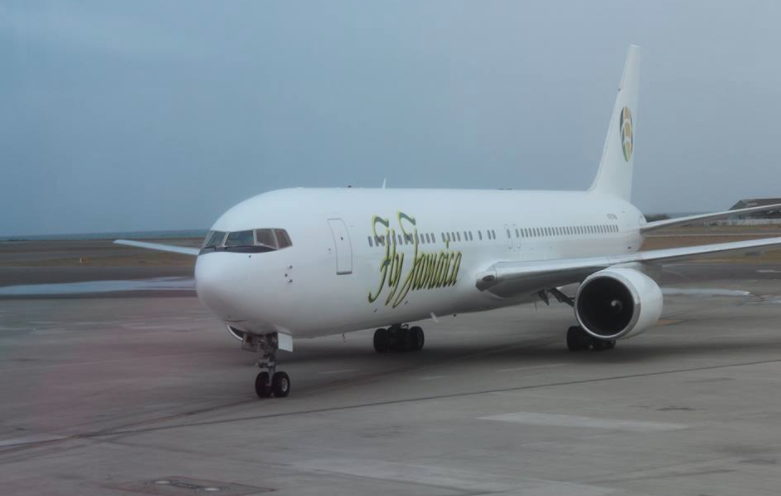 The airline said it has been experiencing some operational setbacks that have resulted in its schedule service being affected.
"Fly Jamaica Airways' aircraft are currently undergoing scheduled and unscheduled maintenance checks. As a result, we have and continue to engage third party entities to assist with our operations. Unfortunately, several of these third party entities are also experiencing difficulties due to the adverse weather conditions in North America".
The airline is asking passengers who may have booked their tickets through travel agents to contact the airline directly to provide all of their contact information since that contact information would not have been shared with the airline.
The airline has indicated that it is working "assiduously" to restore regular operations.
Fly Jamaica operates schedules flights from Guyana to Kingston, Jamaica, Toronto and New York. The airline also recently received the green light to begin operations to Cuba. 
See full statement from the airline below:
Related articles across the web