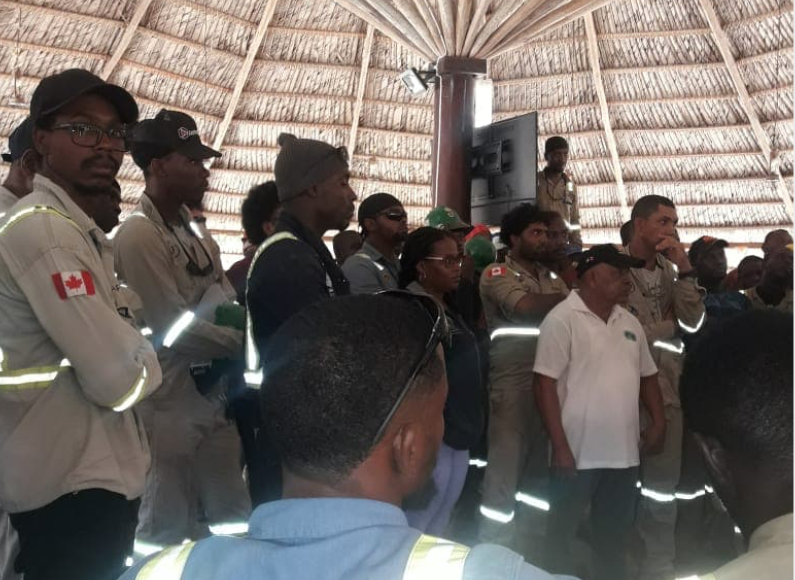 Workers of the Guyana Goldfields company met this morning with the Chief Labour Officer and other representatives from the Labour Department.
During the meeting at the Aurora mines, the workers raised several complaints from working hours to concerns of severance packages if the company changes its mine operations management.
During the meeting, the workers also complained about an official from the company sitting in on their meeting with the Chief Labour Officer. The official eventually left the meeting on the urging of the workers.
Some workers complained about having to work on site for 28 days straight before being given two weeks off site.
Others raised an issue about their salaries, saying that they believe they ought to be paid much better, especially since the company has been doing much better. The workers also expressed the need to be unionised.
The Chief Labour Officer Charles Ogle and his team also met and held discussions with the management.
He told the workers that their concerns are being taken seriously by the Department of Labour and moves will be made to ensure all of the concerns are addressed. Ogle has given a commitment to ensure the workers start seeing results from their engagement within two weeks.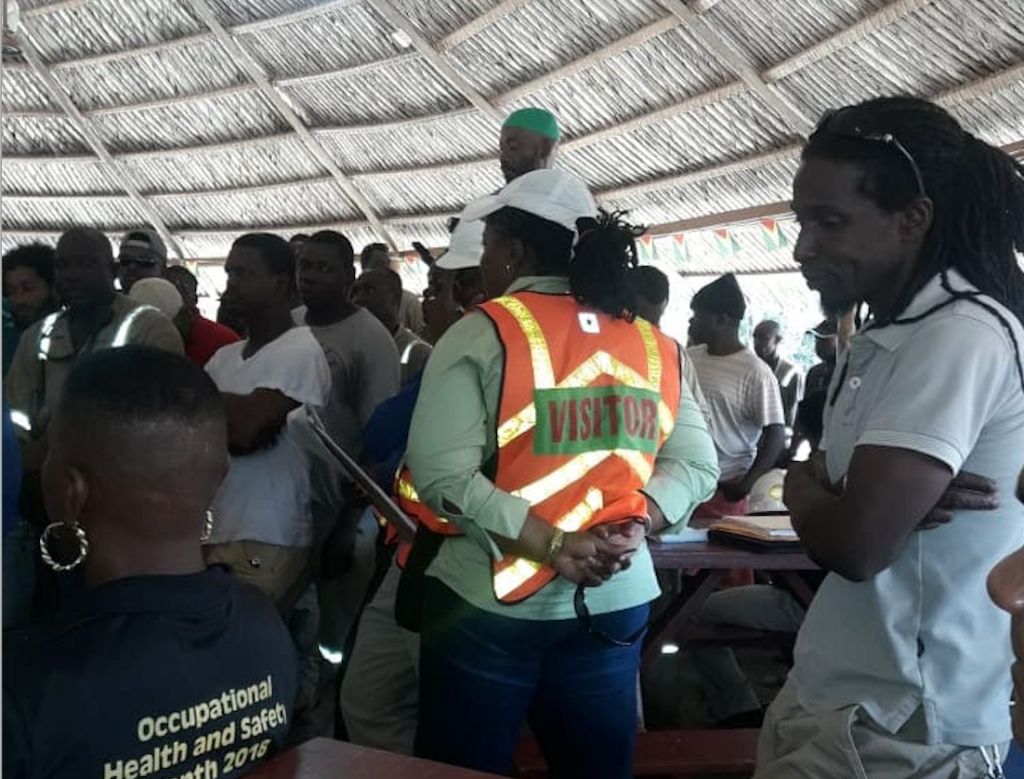 Meanwhile, the President of the National Mine Workers Union, Sherwyn Downer, is upset that no representative from the Union was invited to the meeting with workers.
He said the workers have indicated that they wish to be represented by the NMWU and therefore he believes the union should be engaged in all discussions.
Downer said the workers should have the union of their choice and no other union should be thrown on them.
He has already raised concerns with the Labour Department on the issue.
Last week, the workers went on strike for three days over a number of concerns. The strike was called off following the decision of the company to begin meetings with the Labour Department and representatives of the workers.