Citing the recent shooting off of guns and bottle pelting that took place at a recent stage show while Jamaican Dancehall star, "Skeng" was performing, the Minister responsible for public security in Guyana, Robeson Benn has announced that artistes "like Skeng" will no longer be allowed in Guyana at events in public places.
"I have to say here and now, that no artiste like Skeng will ever come again into this country, will not come again into this country under the signature of any person from the Ministry of Home Affairs or from the Guyana Police Force, will not come on a public stage. If they want, they can go into a private club and behave as badly as they want. We will not sign off on any such artiste or any artiste who has a record of promoting vulgar and lawless behavior including the firing of gunshots in public places", the Minister of Home Affairs, Robeson Benn said.
Under a previous PPP Civic Government when Robeson Benn served as the Minister of Works, he had come under fire when he barged into one of the state-owned radio stations and ripped a CD out of its player because he did not agree with the lyrics of the calypso song that was being played on air.
The "Baderation" Concert which was held over Independence weekend in May featured Skeng and a number of other Jamaican and Guyanese artistes. The event was hosted as part of the band launch for Guyana's Cricket Carnival which takes place in September.
The firing of gunshots and the throwing of bottles in the air took place near the end of Skeng's performance as he sang his hit song "Protocol".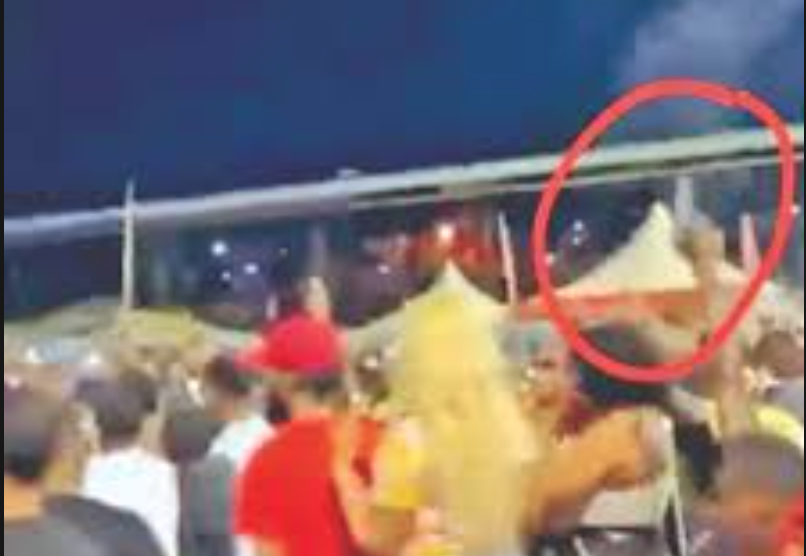 While the Minister of Home Affairs has announced his plan to direct the Police Force and other services not to grant permission for the hosting of public events featuring "artistes like Skeng", he did not outline what system or procedure will be employed to determine the admissibility of foreign artistes to perform in public places based on the lyrical content of their music.
While there were six events hosted by the Hits and Jams promotion group as part of their band launching for the Cricket Carnival, the Skeng show was the only one that ended prematurely because of bottle-throwing and the firing of gunshots.
The Guyana Police Force had announced that an investigation was launched into the shooting incidents. While there were several video recordings of persons firing their weapons, the Police Force is still to announce any arrest as part of the investigation.