The Government of Guyana has announced that it will be making an initial donation of US$50,000 towards the relief efforts in those caribbean islands that have been ravaged by Hurricane Irma.
In a statement last evening, the Ministry of the Presidency stated that additional assistance will be determined following the completion of a Needs Assessment.
The announcement came after a high-level meeting convened by the President.
The President has since tasked the team with ensuring that Guyana's response also comprehensively addresses the needs of Guyanese citizens, who are residing in the affected territories.
Minister of State, Mr. Joseph Harmon, who has responsibility disaster relief noted that Needs Assessments are being conducted at the regional level and added that regular Situation Reports are being monitored as Guyana continues to work with the Region to ensure a coordinated response.
Prime Minister Moses Nagamootoo will Head a Ministerial Task Force that will be responsible for oversight of the efforts of the Civil Defence Commission's (CDC) National Risk Reduction Platform, which has since been activated.
In a brief statement, the Prime Minister said "we are concerned about our Nationals in these Caribbean territories ravaged by Hurricane Irma and the possible harm that will be caused by Hurricane Jose and we want to reach out to them… The Task Force, first and foremost, will try to access information about the number of Guyanese affected and the places where they are affected and to make general appeals to Guyanese in the Caribbean to get in touch with the Consulates in those areas or in other parts, where they can access Consulate services. We need the information as to Guyanese who may want to be evacuated or who may want assistance in this point in time of a specific nature".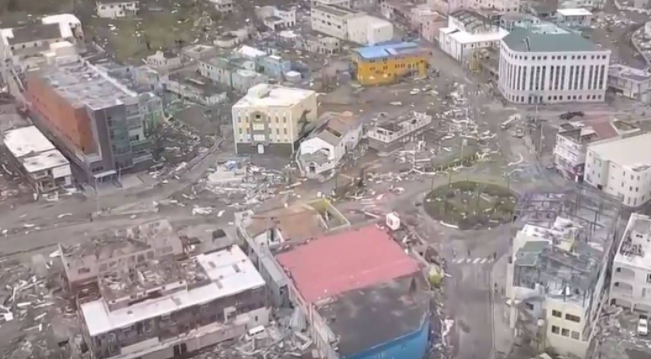 He also noted that over the next few days, continued efforts will be made to keep an open line of communication to ensure that relatives of those residing in hurricane-hit zones are provided with the necessary information regarding their loved ones.
Meanwhile, Minister of Foreign Affairs, Carl Greenidge said that Cuba has better infrastructure than many of the other Caribbean countries and noted that from current reports, the Ministry has no reason to believe that scholarship students are in any danger or have suffered in any alarming way. Nevertheless, the Ministry will be setting up a portal on its website to facilitate communication between those affected and their families as well as the authorities in Guyana.
Lack of communication is one of the major difficulties that the regional response effort faces. Minister Greenidge explained that while there is a basic framework of communication such as Honorary Consuls, Ambassadors and other diplomatic representatives, the storm has ravaged communications infrastructure, especially in places like St. Maarten, St. Barts and Barbuda.