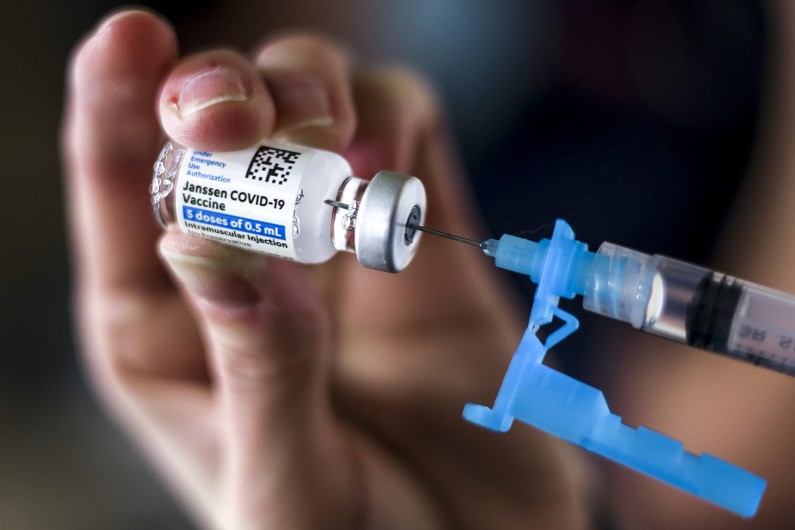 With the US Food and Drug Administration advising that the Johnson and Johnson COVID-19 vaccine should only be used in instances where other approved COVID-19 vaccines are not available, Guyana is likely to continue using the vaccine since there have been no known adverse effects to the use of the vaccine locally.
The one-shot Johnson and Johnson vaccine is one of the vaccines that the Ministry of Health has been administering in Guyana in the country's fight against COVID-19.
The US-FDA warning was issued earlier on Thursday as it started to limit the use of the vaccine over blood clotting concerns.
Minister of Health, Dr. Frank Anthony while explaining the blood clotting concerns under probe in the United States, said persons in Guyana who were administered the vaccine and had no complaints, should not worry.
"Persons who have received the Johnson and Johnson vaccine, they don't have to panic because if you have received the vaccine and you had no complications, then you wouldn't have any complications now…if you had the vaccine and nothing happened, then you have nothing to worry about", the Health Minister said.
Since the start of this year, the US has recorded nine deaths which were linked to persons who developed blood clotting issues after they were administered the J&J vaccine.
There were concerns last year about the vaccine and its distribution was briefly paused in the US, but then it was given full clearance and its administration started again.