Just after the Guyana Elections, the Government of the United States made a request for Voice of America broadcasts to be relayed to Venezuela using medium wave broadcast frequencies that belong to Guyana.
The request was turned down by the Guyana Government as it was concerned that Guyana becoming involved could further destabilise relations between Guyana and Venezuela.
Asked for a comment on the issue today, President David Granger through his Press Officer said "Given the length of an unpoliced western border, the influx of refugees, the unsettled territorial question and the public health risks, it would not be in our national interest to do anything to contribute to destabilising relations at this time".
The President's office indicated that no other comment will be made on the issue at this time.
The US Government's request was made through the Guyana Embassy in Washington and the Ministry of Foreign Affairs.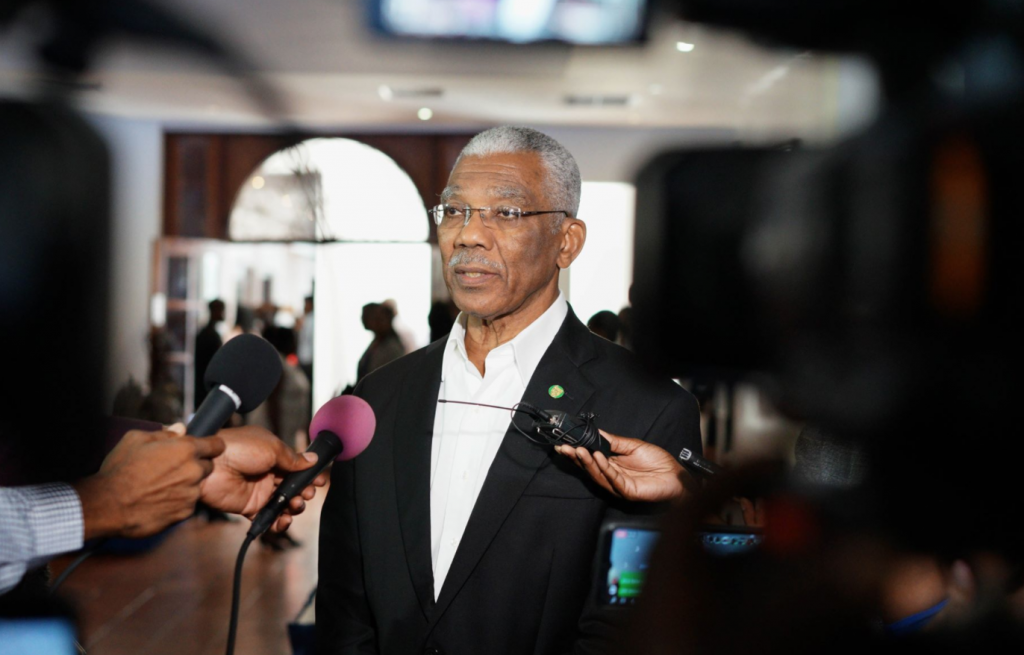 The Foreign Affairs Ministry, which had concerns about the request, forwarded a memo on the request to the Ministry of Public Telecommunications on the 1st April 2020.
News Source has seen a copy of that memo.
In the request by the US Government broadcaster, they indicated that they have a technical team that has already studied how the broadcasts could be done from Guyana and was also interested in a broadcast frequency being leased to the Voice of America.
Additionally, the American broadcaster requested information on whether Guyana would be open to issuing a broadcast license to the Voice of America to broadcast on a new frequency or an already allocated frequency.
There were also questions about whether Guyana would allow the broadcast power to be increased on an existing broadcast frequency or a new one to allow the broadcasts.
News Source understands that the issue and the request made their way to the desk of the President and he may have been the one to make the final decision on not granting the request because of serious stability concerns and the possibility of Guyana being seen as working along with a foreign interest to interfere in the internal political situation in Venezuela.
Although Guyana and Venezuela are currently before the International Court in a quest by Guyana to reenforce and make final the 1899 Arbitral Award which set the boundaries between the two countries, Guyana has been keen not to interfere in the internal affairs of Venezuela.
The US Government through its current administration has been stepping up its non-support of the current Venezuelan Government and even recognises Venezuela's Opposition Leader as the country's President.
Just recently, the US issued additional sanctions against Venezuela and also offered a reward for the arrest of the current Venezuelan President.
Although in Guyana, the Guyana Elections Commission has not made a final declaration on the March elections and a matter is currently before the Courts, the US Government through its Secretary of State has been pushing for the incumbent government to step aside.