The Department of Energy is currently monitoring the low prices for oil on the international market. The Department is convinced that the current situation will not have any major impact on Guyana, which started to produce oil back in December.
At a press conference today, the Director of the Energy Department, Dr. Mark Bynoe while Guyana may not be exempted from the effects of the low oil prices, it will not face the same level of economic fall out like other countries.
"The slump in oil prices will affect all producing countries to various degrees. Guyana will not be exempted. But Guyana as a new producer is partly insulated from the economic and social upheavals we have seen elsewhere", Dr. Bynoe explained.
Guyana was expecting a major economic boost this year from oil production. Financial institutions had forecast a growth rate by more than 80% this year. Since the oil prices have fallen to low levels, that growth rate has been adjusted to just over 55%. It is still considered extremely high as other countries are expecting major contractions in their economies.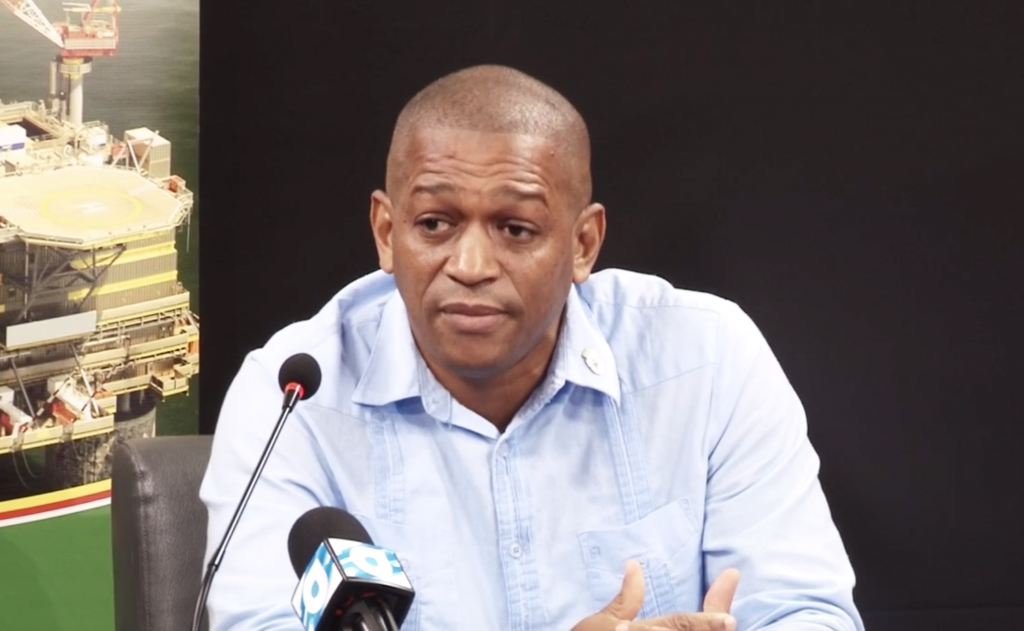 Dr. Bynoe explained that "the growth forecast for the country which was expected to be staggering from 2020 onwards will be delayed with the steepness of the growth curve expected to materialize beyond 2021".
He said it is unlikely that Guyana will feel the repercussions of the low price environment as much as other producing countries as dependence on oil has not penetrated the household income. However, he noted that there will be some effects.
"There will be some ripple effects for the short term. The situation continues to be monitored. Guyana has partnered with players with the financial capability to protect them for the long term", Dr. Bynoe assured.
He said the country will not be shutting down oil production in wake of the coronavirus pandemic and the low prices, since such a shut down could result in a devastating impact on the industry locally.
Guyana is getting ready for its 2nd lift of crude oil in two weeks. The country earned US$55 million from the sale of its first lift.