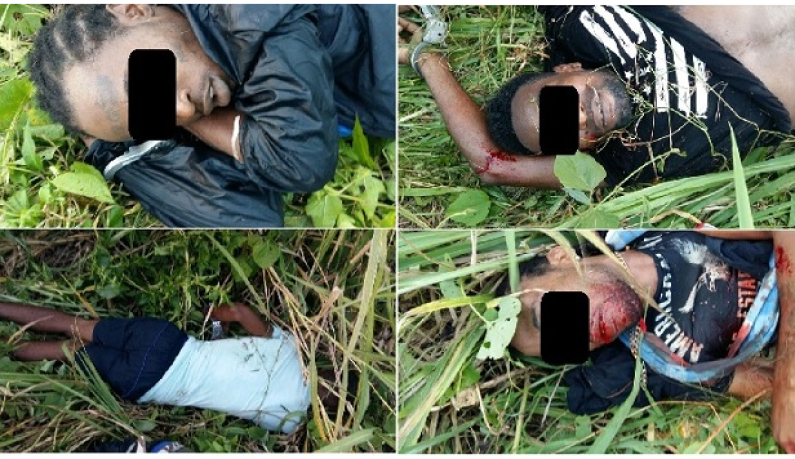 A Guyanese national is among three bandits shot dead by Police in neighbouring Suriname following a botched robbery on Saturday night in the neighbouring country.
A fourth bandit was injured and is believed to be Guyanese also.  The other two, who were also killed, are suspected to be Guyanese or Jamaican nationals.
The names of the men have not been released.
According to a report from the Surinamese Police, Police officers were summoned to a family store in the Geyersvlijt area after a neighbour heard a scream for help from the shop owner.
A security guard who was close by first gave chase behind the bandits as the Police hurried to the scene.  The suspects reportedly open fire on the Police as they arrived and a gunfight ensued.
When the gunfire ended, three of the bandits were lying dead in a clump of bushes while the fourth was badly injured. He was taken to a hospital in the Surinamese capital of Paramaribo and is believed to be in a serious condition.
It is believed that all of the men lived in Suriname in an area that is a short distance from where they carried out the robbery.  Investigations are ongoing by the Surinamese police.