Guyana's Customs Anti Narcotics Unit has arrested four Guyanese nationals and two Barbadians after they were held at a city wharf aboard a Barbados registered vessel with more than 150 pounds of marijuana.
The vessel arrived in Guyana from Barbados a few weeks ago and was docked at the Guyana National Industrial Company's wharf.
On Tuesday, CANU agents boarded the vessel for a second time to carry out a detailed search after suspecting that it was being used for drug trafficking.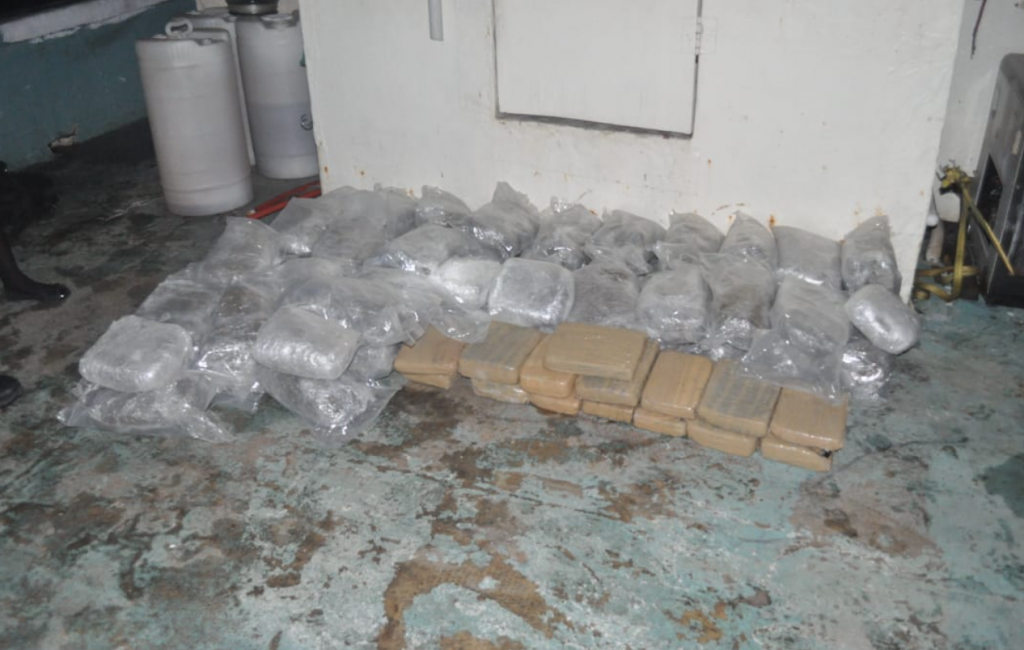 The search unearthed 71 bulk parcels of the compressed marijuana, which weighed 152 pounds.
Immediately, the six men were arrested and were told of the charges that will be filed against them for drug trafficking.
Local law enforcement believe the marijuana was loaded on the vessel in Guyana for smuggling into Barbados.
The six men are likely to appear in Court tomorrow.