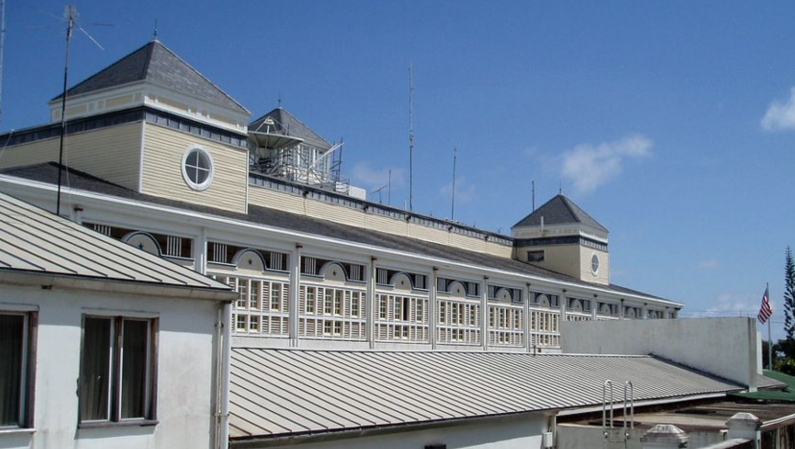 A Guyanese staffer of the US Embassy here in Georgetown is among the two latest COVID-19 Deaths in the country. The 58-year-old man passed away on Monday night in the Coronavirus Intensive Care Unit where he was a patient for a number of days.
The US Embassy's spokeswoman confirmed the employee's death but offered no other details. The man reportedly worked at the embassy for over thirty years.
News Source understands that the embassy has once again been forced to scale back its work, with the majority of staffers working from home.
The spokesperson would only say that the embassy's operations assessments due to COVID-19 have been ongoing since March of 2020, and will continue.
The US State Department has been procuring vaccines against coronavirus for its embassy staffers around the world. Staffers in Guyana are likely to receive their vaccines soon.
The Ministry of Health announced two COVID-19 related deaths yesterday. The other fatality has been identified as a 78-year-old man from Region 10. Since the start of January, Guyana has recorded 998 new cases of coronavirus.
ADVERTISEMENT