Days after sugar workers at the Albion, Blairmont and Uitvlugt estates picketed the Guyana Sugar Corporation over stalled talks between the company and the workers union, Guysuco's Chief Executive Officer Sasenarine Singh is making it clear that the company is doing its best, but is still faced with challenges.
In a video recording released by the company's Public Communications Department, the CEO said as it is already, more than 100% of Guysuco's earnings is going towards the payment of wages and salaries.
"There is a disconnect that 102% of our revenue is spent on wages and salaries and on top of that, you have the audacity to tell us that we are not trying our best, where are we going to get more from?", the CEO questioned.
The sugar workers through the Guyana Agricultural and General Workers Union have been pressing Guysuco to return to the negotiation table to continue discussions on the increase in wages and salaries for the past two years.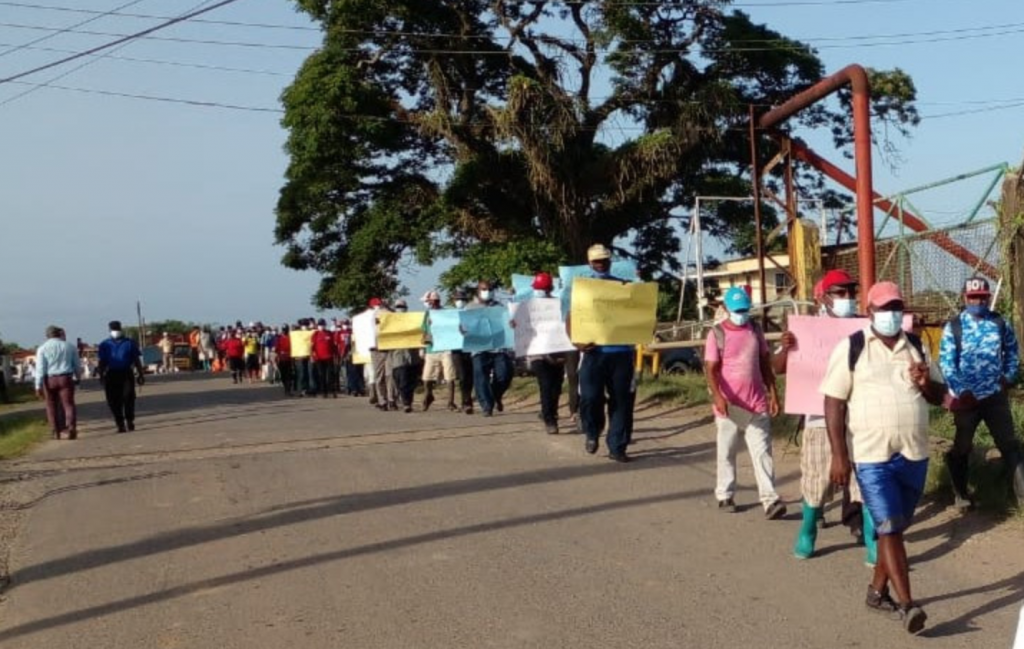 GAWU has accused GuySuCo of being silent on the matter while failing to honour previous commitments to meet and engage with the union on the pressing issue.
In the video release today, the Guysuco Chief Executive Officer said the sugar company wants to work along with all stakeholders to rebuild the sugar sector in Guyana, but he will not negotiate in the media.
"I will not negotiate in the media and I can't negotiate in the media and whoever wants to negotiate in the media, I say to them, go ahead. Go ahead and expose your foolishness.What I am saying is that the fundamental principal remains that we are committed to the workers and we will do everything in our power to make something happen", Mr. Singh assured.
The CEO said in the past six months, the Government has injected more than $9 Billion for the recapitalization of Guysuco and that process is ongoing. He dismissed accusations of the company hiring top-heavy management, pointing out that most of the persons in the management team were not changed.
The Guyana Agricultural and General Workers Union has urged Guysuco to return to the negotiating table with a view to having the outstanding matters settled.
The protesting workers have complained that while they are not unmindful of the Corporation's situation, it appears that GuySuCo is neglectful of their plight.
The workers said they are prepared to listen to any reasonable proposal from the sugar company, but noted that all they have been hearing is a deafening silence.