Prime Minister, Moses Nagamootoo believes that the public should not take the Skeldon situation as an isolated part of the travails of the sugar industry, they should look at it as a whole.
The Prime Minister was at the time speaking at the AFC's bi-weekly press conference and he went on to say that it is not correct to say that Guyana or Guysuco is going to come out of the sugar industry but to the contrary, "sugar will remain the remit of Guysuco."
He stated that in order for the industry to be saved, there will have to be a "disaggregation" of certain functions of Guysuco while some of the other functions would have to be "diversified" in order to earn more foreign exchange.
He noted the expenses of having to bail out the sugar industry and listed the recent $40 Billion as an example.
Mr. Nagamootoo noted that the Skeldon factory is a "failed elephant" that the current administration inherited  and it was not producing sugar at the rate it was made to produce.
He then questioned "what would you do with a Skeldon factory that isn't performing as it should?"
The Prime Minister continued that there would have to be other methods of making the factory produce income.
He spoke of numerous uses that the Wales estate could facilitate, adding that the sugar  factory could be transformed into a dairy factory, and the lands be put to use for cattle rearing.
Prime Minister Nagamootoo warned that the sugar industry should not be "politicized because there is too much at stake for our country, too much of history".  He said persons shouldn't think that if sugar is diversified that their livelihood would come to an end, but rather they could look at how their lives would be remade and repositioned.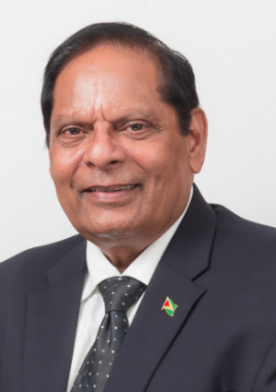 He maintained that persons in the sugar industry should know that their children deserve a better quality of life, gain better employment, rather that be subjected to the menial life of cutting cane their entire lives.
Earleir this week, the Opposition Leader, Bharrat Jagdeo, who served as President when the sugar collapse started, lashed out at the current government for not doing enough to save the industry. He said the Guysuco board is made up of incompetent people who ought not be sitting there.
The Government has said Jagdeo's rants are meant to confuse the people of Guyana and shy away from responsibility for the state of the industry.