Guyana's High Commissioner to India Charrandas Persaud has found himself in the middle of controversy in India after a woman filed a complaint against him with allegations of being verbally abused by him.
According to a statement that was given to the Police in India, Persaud became incensed as the woman sought information from the guards at his official residence about a dog that she would usually feed in the area.
In a video recording that captured part of the confrontation between Guyana's High Commissioner and the woman, the High Commissioner was caught several profanities towards the woman as she sought answers about the dog being removed from the area.
"I don't need a dog in my yard, alright. If you want the dog, take it and put it between your legs", the Guyanese diplomatic representative to India could be heard telling the woman before belting off expletives at her.
"You probably want the dog to F&%k you, that is what you want. And I don't care. I don't care who you are…F&%k you!!!", he shouted at the woman before walking away and later returning to warn another person about being recorded.
"Don't let any woman come in me yard. Hello, you like your camera?", he questioned, while the woman told him that he was drunk and also described him as a bastard.
The incident reportedly took place since the 1st August 2021, but the embarrassing video recording of the incident has only now surfaced.
Messages seeking information about the incident were sent to officials of the Ministry of Foreign Affairs and senior Officials of the Guyana Government today by News Source. While the questions were read, there was no response provided.
In the Police complaint filed against the High Commissioner, it was stated that the woman was sexually harassed and her modesty was outraged and insulted by Persaud.
It also reported that several other expletives were hurled at the woman before the incident was captured on a video recording.
The Police report also noted that the incident would not be covered under diplomatic immunity and goes against a number of existing Indian laws, including laws about sexual assault against women and laws about insulting the modesty of a woman.
Persaud was appointed High Commissioner to India by the current Government.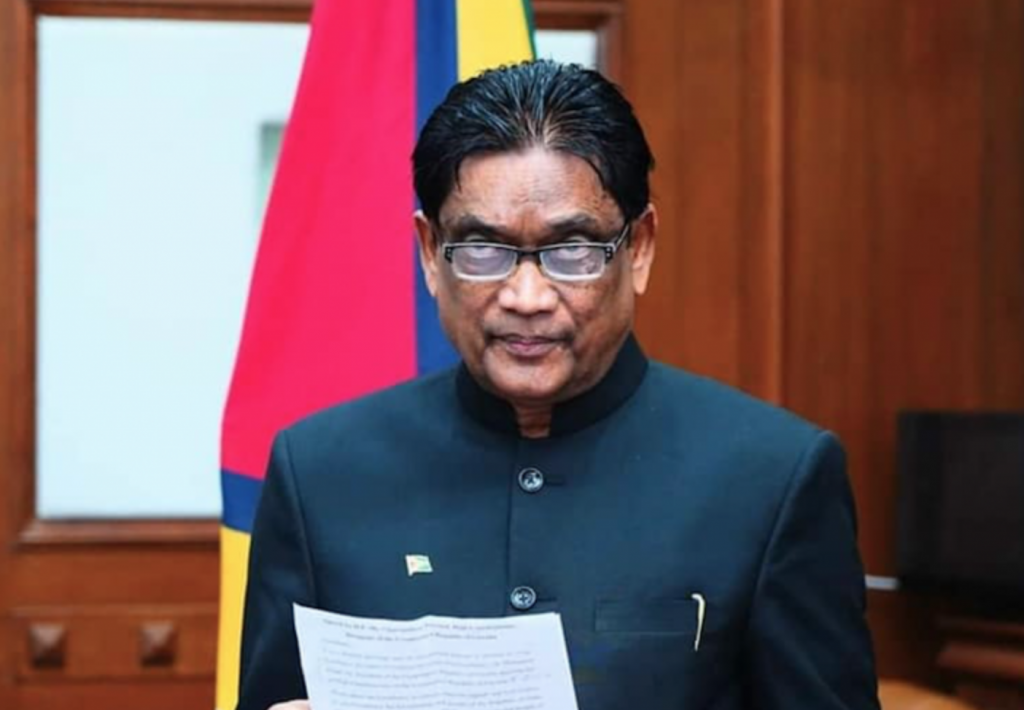 He was a Member of Parliament for the APNU+AFC government when he voted against the government in a no-confidence motion in 2018 that led to multiple Court hearings and eventual elections that saw the outster of the APNU+AFC from Government.