by Samuel Sukhnandan
Minister within the Ministry of Communities, with responsibility for Housing, Annette Ferguson today rejected allegations made by Opposition Leader Bharrat Jagdeo that she is corrupt and has acquired large plots of lands, particularly three house lots on the East Bank Demerara.
During an end of the year press conference for her Department, Minister Ferguson said the Opposition Leader and PPP General Secretary is a "pathological liar" who does not have his facts right.
She said the information being peddled by the Opposition Leader is completely false.
"Let me say to my fellow Guyanese that Annette Ferguson has one house lot allocation and I repeat one house, which as a citizen of Guyana, I have the right to. I applied for this house lot during the tenure of Mr. Jagdeo's PPP and like many other Guyanese, I was only allocated after 2015," she stated.
Ferguson who walked with a copy of the title for her "one house lot" and held it up for the cameras, argued that she could not have taken three house lots since she doesn't have the authority to do so.
"I just pointed you to my title which is 0.25 of an acre which is equivalent to approximately 10,000 square feet which is also equivalent to a normal house lot except for areas such as re-migrant scheme", Ferguson said.
She continued, "comparing my 10,000 square feet to what Jagdeo has is 216,000 square feet and he, Jagdeo is calling me corrupt? This is a case where the wicked are cursing the righteous and the word of God reminds us of the devil accusing the brethren. You cannot blame the devil of accusing since that is his job."
Ferguson didn't stop there as added that the price she paid for her house lot was based on a pricing system that was developed by the PPP and used for ordinary citizens.
"Unfortunately", she said, that pricing system did not apply to the "Pradoville privileged," whose rate per square feet was far less than those of the "peasantry class."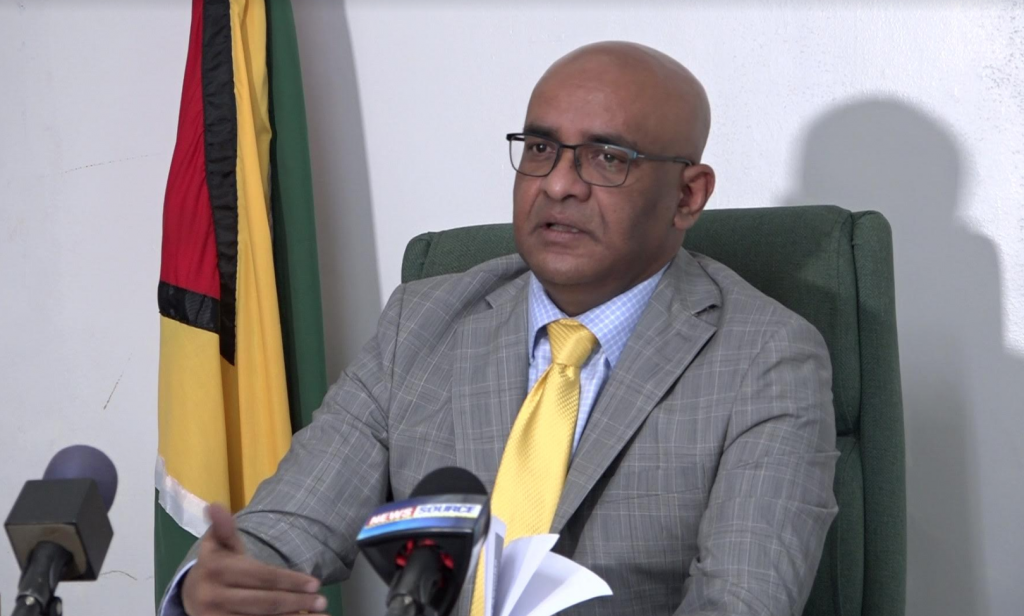 "It is public knowledge that Mr. Jagdeo's PPP…he paid what amounts to $114 per square foot for his house lot while the ordinary citizens paid $317 for theirs and re-migrants were asked to pay $1, 111 per square foot for their plot. And Mr. Jagdeo has the gall to call me corrupt and talk about corrupt practice and three-card game?"
The Minister said Mr. Jagdeo is disingenuous in his intentions, delusional in his judgment, deficient in morality, divisive in his politics and disgraceful to the honorable institution of leadership.
"I am thoroughly convinced that Mr. Jagdeo's unabashed dishonesty, his reckless rhetoric is a matter that concerns the country at large. And those who care for the welfare of the nation and those that desire to promote that welfare on sound principles rather than on partisan politics will soundly reject Mr. Jagdeo and all that he symbolizes," she added.
Ferguson said she has engaged her Attorney on the allegations made by the Opposition Leader and is now awaiting further advice from him on the way forward.
The Opposition Leader, on the other hand, has said publicly that the Minister can go ahead and sue him if she wishes to take that step.