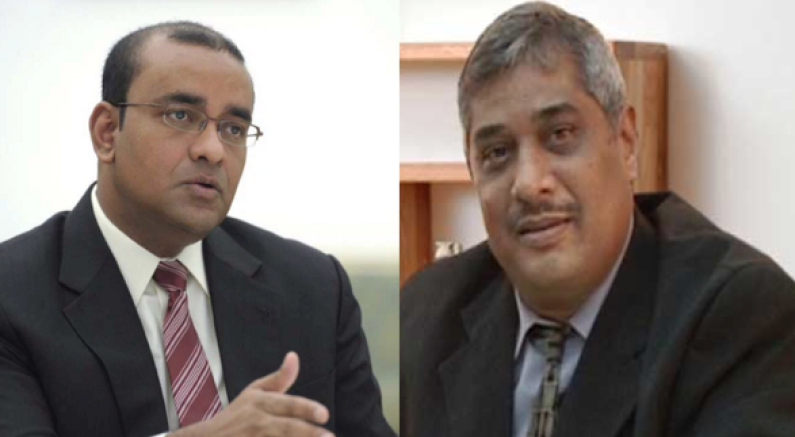 Leader of the Opposition, Bharrat Jagdeo wants the government or the Board of the Guyana Revenue Authority (GRA) to respond to the allegations of sacked Commissioner General Khurshid Sattaur.
Weighing in on the matter on Wednesday, Jagdeo said the revelations by Sattaur, though vague, were damning and believed the government's silence on the matter was not helpful.
The GRA Boss was terminated by the Board last week over a number of breaches.
Sattaur has since responded and said that he carried out his functions with utmost professionalism but was relieved by his termination since he believed the atmosphere no longer existed for him to continue to work professionally.
He claimed that he was asked to settle tax matters that would cost the country billions in revenue and rehire and promote persons that were not qualified.
However, Mr. Sattaur has not revealed who were the persons who had asked him to carry out the unprincipled deeds or the individuals who were to benefit.
The Opposition Leader however believes that the media should apply pressure on the GRA Board and the government to respond to these claims which he believes have some truth.
Earlier on Wednesday, Board Chairman Rawle Lucas said he had no comments when asked about the claims by the former GRA Boss.
Jagdeo, under whose Presidency Sattaur held the position, vouched for the long serving public servant and said he had always discharged his responsibilities in a responsible and professional manner.
"While the PPP was in office you never heard about opposition member being targeted," he lamented.
Jagdeo said he was personally aware that several persons who were recommended to be terminated by the Auditor General have since returned to GRA.
"Isn't this interference, isn't this contrary to good governance?" Jagdeo questioned.
He excused Sattaur's vague claims and said it may be illegal for him to reveal details but said what has been said spells something ominous for the future of Guyana.
"It is something extremely worrying," he lamented. Jagdeo, who often criticized the media and called reporters vultures while he was in office, now insists that the media should dig deeper.