Attorney Nigel Hughes who is representing the interest of the family of the Essequibo businessman who was shot dead in his bed by the Police has written to the Director of Public Prosecutions, seeking a review of the manslaughter charge filed against the alleged shooter and urging that the charge be updated to a murder charge.
In the letter to the DPP, Mr. Hughes told the DPP that if she fails to upgrade the charge, he will be moving to the High Court to instruct that the charge be changed to murder.
The businessman, Orin Boston Jr. was asleep in his bed when members of the SWAT Unit barged into his house and one of the police officers shot him dead while he was still in his bed.
The Police claimed that the SWAT Unit was conducting an operation, but has never released details of that operation and what may have led to the home of the businessman. The Police did admit that there was nothing illegal or contraband found in the man's house.
The Policeman fingered in the shooting was charged for manslaughter last week, almost four months after the incident. The charge was filed following advice from the DPP.
Attorney Nigel Hughes said the statements of the eyewitness and other witnesses to the death of Orin Boston confirmed that circumstances in which Mr. Boston was killed, disclosed that it was an act of murder.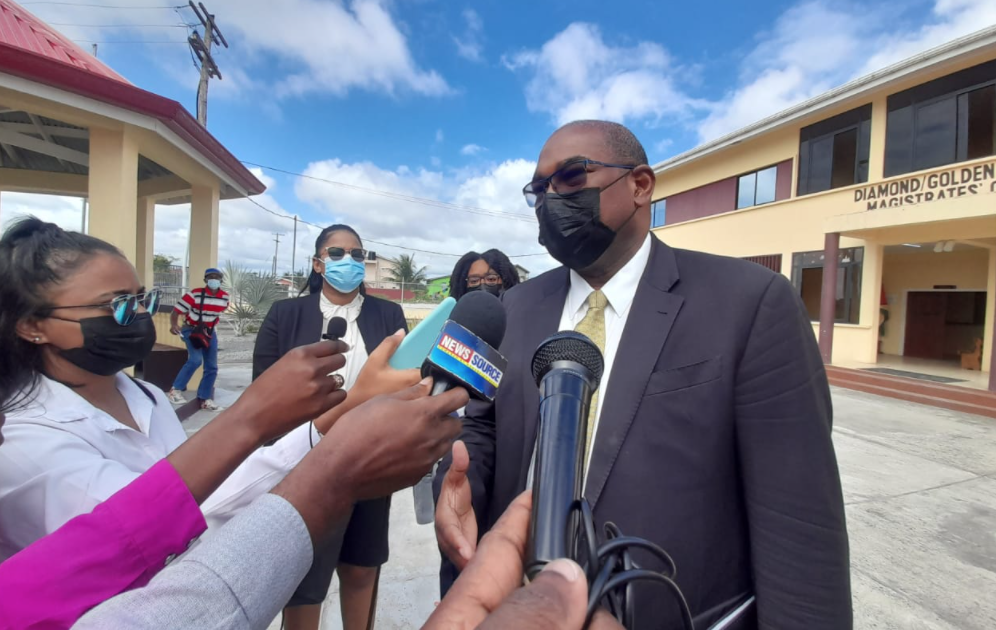 He also explained that upon a review of the Standard Operating Procedures for the use of deadly force by members of the Guyana Police Force, those procedures do not disclose any circumstance which justified the discharge of any deadly weapon when they entered the premises of Mr. Orin Boston.
Additionally, the Attorney said there were no instructions given to the SWAT team to enter the house of Mr. Boston or carry out any operation at the businessman's property. The Attorney said there is evidence to show that the businessman was targeted.
Hughes said the charge of murder needs to be instituted and the Policeman, Sherwin Peters, should be made to face a jury to answer to a murder charge.