The use of Force by the Guyana Police Force to break up a protest by Hill Foot squatters who had their homes bulldozed by a private developer has angered the Guyana Human Rights Association.
In a statement today, the GHRA condemned the actions of the Police Force, saying the brutal enforcement of a Court order cannot be defended.
"Apart from the direct trauma visited on the affected families, the nation was shocked by the graphic social media of mayhem generated by the supposed forces of law and order.
Figures provided to the GHRA, that should be treated as approximation rather than confirmed, stated that 60% of the affected people are Amerindians, 25% Indo-Guyanese and 15% Afro-Guyanese. Over forty children were left homeless and about 17 homes were destroyed," the GHRA observed.
The Government distanced itself from the removal of residents. Many of them have been living on the land for more than a decade.
The Human Rights Association wants to know who passed the order for the police to undertake the "assault" on the Soesdyke/Linden highway community. The body said there is enough experience of confrontations with poor people over housing to know that they have to be properly planned.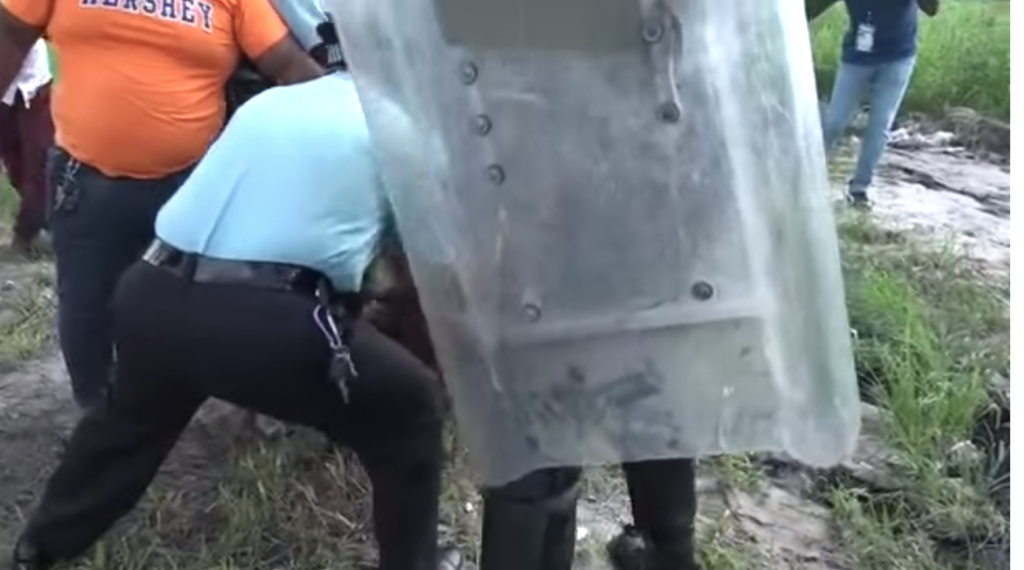 "The scale of what was to be done surely ought to involve all the Ministries faced with consequences of obliterating a 'squatter' community: Housing, Communities, Social Protection, Indigenous Peoples' Affairs, Education and Regional authority. The onus is also on both the Government and the Guyana Police Force to demonstrate the steps taken to effect peaceful removal before resorting to the savagery on display. Moreover, the slothfulness and disinterest of the Ministry in ensuring efficiency in these operations encourages vigilante justice by frustrated claimants," the GRHA pointed out, explaining that such confrontations never ends well.
The Association is now questioning whether those with money and connections can do what they want with poor people in Guyana.