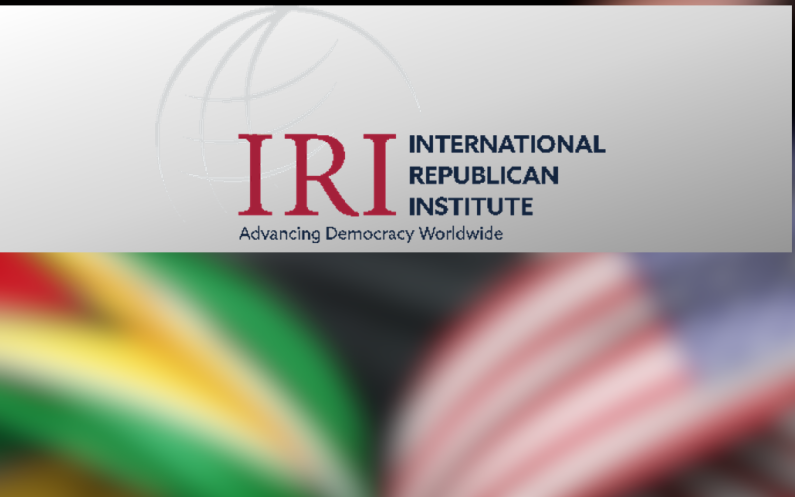 The Guyana Human Rights Association (GHRA) today issued its strong objection to the International Republican Institute's (IRI) involvement in reforming the Guyana Elections Commission and playing any role in electoral reform in Guyana.
The Human Rights body said both the timing of the project is wrong and the implementing agency is unacceptable.
"Guyanese have nothing to learn from an institution whose parent body is leading influence in fascism. How can such a party of its affiliated institutions lead a process where compromise is central to success? Which Guyanese civic organization is willing to risk its integrity by collaborating with an agency representing such anti-democratic lawlessness," the Human rights body said in its statement.
The Human Rights Association noted that if external electoral assistance is needed in Guyana, CARICOM in general and Jamaica in particular, would be the place to start.
The Association wants the IRI led project to be suspended.
"The fundamental challenge to electoral reform in Guyana is the vulnerability is the vulnerability and ease of ethnic manipulation by political parties. Resolving this deep-seated issue cannot begin with elections. In political terms, the fundamental work for electoral reform consists of building compromise across all sectors," The GHRA said.
The Human rights body said the IRI connections with the United States Republican Party is also a cause for concern.
"In return for its support during the electoral crisis in Guyana, the Trump Government, in the person of then Secretary of State Mike Pompeo, exacted a high price from the current ruling party. By listing Guyana among countries denouncing the Maduro government, the US destroyed Guyana's delicately crafted and decades-long posture of non-interference in internal affairs of Venezuela. Continued association with Republican politics, even with 'Republicanism lite' in the form of the IRI is unacceptable," the GHRA said.
The body said that there needs to first be respect and cooperation on the part of political leaders before moving ahead with any such reforms citing the noninvolvement of the opposition on certain state boards.
IRI officials in Guyana have been making the rounds meeting with Government and Opposition officials about the electoral reform project.
A meeting with the Elections Commission was recently aborted.