Just one month after it launched its operations into the Guyana market, officials at Curacao's Insel Air are pleased with the new route and the interest that has been generated in its service.
The airline is already seeing good numbers flying from Guyana to Aruba, Curacao and Miami. Speaking to News Source at the Taste of Belgium Restaurant in Aruba, Assistant Station Manager of Insel Air Aruba, Esther Iglesias, said the Guyana market is performing better than expected and the introductory fares may be the main reason for that.
Insel Air is currently offering fares from Guyana to Aruba at US$257 return and to Miami and Curacao, travellers can also enjoy discount fares. Those introductory fares will remain in place until 30th September, 2014, with the travel period on those fares running until December 15, 2014.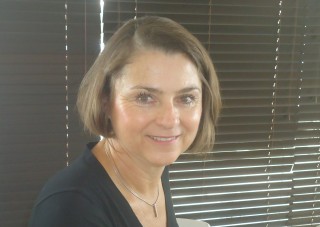 The Assistant Station Manager believes the airline will continue to see growth in the number of travellers on the Georgetown route. The carrier believes once Guyanese experience Aruba and its tourism product, they will return.
Iglesias said "one of the best things about Aruba is that is that we have one of the highest repetitive visitor percentage in the whole Caribbean, people just love whenever they come, they want to return and that is as a result of how we treat our tourists".
Insel Air is currently operating  twice weekly flights from Guyana to Aruba and Curacao and onto other Insel Air destinations including Jamaica and Miami. Officials from the airline believe the Guyana service will create a unique link across the Dutch and English Caribbean that will offer Guyanese more vacation and shopping choices.
Though the airline is  not focusing on the New York market, its recent entry into the Miami market is also performing well. Many Miami bound Guyanese passengers have been using the service. Once they arrive in Aruba, they would clear U.S Customs and Immigration, so their arrival in Miami would be hassle free since the flight would be arriving there as a local flight and there would be no need to go through immigration and customs again.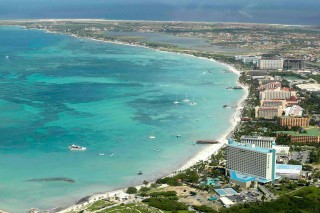 The Insel Air official believes that Aruba would serve as a good getaway vacation spot for the Guyanese vacation seeker.
Guyanese citizens do not require a visa to visit Aruba and the island offers scores of shopping venues, tours, culture and nightlife. It hosts a number of music and cultural festivals throughout the year.
Aruba welcomes over 950,000 visitors annually.  From all appearances, this year's tourist arrival in the Dutch island will surpass the 1 million mark.
Though Aruba has its Dutch influence, the english language is one of the main languages in the island.
The Aruba Tourism Authority is very supportive of Insel Air's new move to the Guyana market and that body intends to work close with the airline in its efforts to attract  more Guyanese visitors.
-Coverage of Destination Aruba compliments of Insel Air (www.fly-inselair.com) and The Aruba Tourism Authority (www.aruba.com)