A new customized transportation technology App is set for launch in Guyana within the coming weeks, offering commuters a cheaper and easier mode of transportation.
iRide Guyana is being touted as the new 'best way to travel' and potentially one of the largest transportation employers in the country.
The App which will be available for download in the Play Store and App Store in the next three weeks has the capacity to serve thousands of users.
Guyana is said to be among the first Caribbean countries to begin using this type of service which is similar to the UBER service that is used in the United States.
Likewise, its benefits also extend to basically anyone who has a car and maybe willing to become a driver for the service.
Ahead of its launch, iRide Guyana has teamed up with A.J Carian Auto Guyana to offer financing to persons who are desirous of buying a car.
iRide Guyana is assuring customers that there will be no exorbitant interest rates.
CEO of iRide Guyana, Melissa Davy, explained that the app was customized for Guyana over an 8-month period by some 30 persons. While not giving an exact figure, she said the investment was in the millions.
Once the service is launched, users will be able to use the app to see the vehicles and drivers in their vicinity. They will then be allowed to select a vehicle and driver of their choice and track that vehicle until its gets to their location.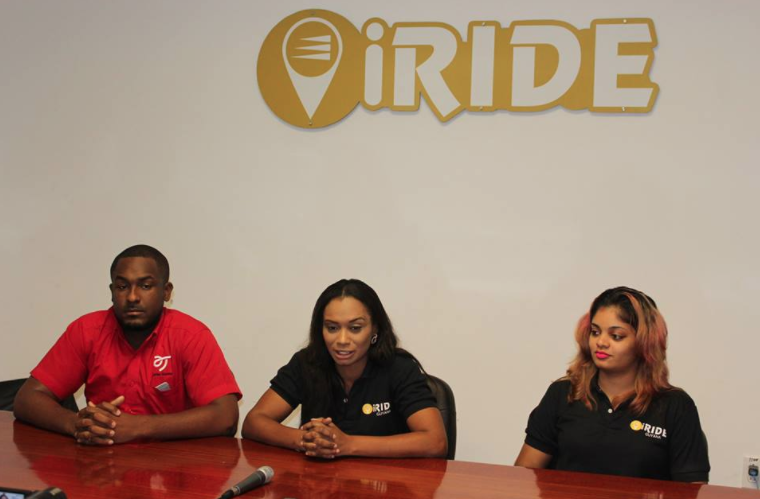 There will also be a mechanism for users to give feedback on each ride, each vehicle and each driver.
The rate for a ride will be calculated at $200 for the first KM and $100 for every other KM.
Users are assured that background checks will be done on all drivers and they will also undergo customer service and stress management training.