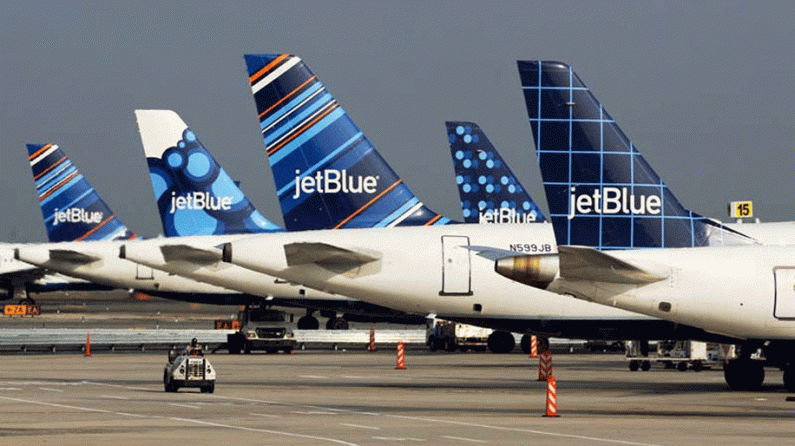 US Carrier, JetBlue Airways has informed aviation officials in Guyana that the airline will be pushing back its launch into the Guyana market as it cut back on its operations globally because of the coronavirus concerns.
JetBlue was preparing to launch its service in early April.
Minister of Public Infrastructure David Patterson has confirmed the airline's decision to delay its arrival into the Guyana market.
Guyana closed off its two international airports to international traffic last evening.
Only outgoing, medical emergency, cargo and special authorized flights will be allowed for the next two weeks.
Last week, American Airlines suspended its services until the 6th May as it also slashed the number of flights to several destinations because of coronavirus concerns.
The cases of coronavirus continue to climb in the United States, with New York recording the highest number of cases.