Opposition Leader and Former President, Bharrat Jagdeo, lead a walk-out of the National Flag Raising ceremony on Wednesday night over the seating arrangements for his party's Members of Parliament.
With another former President, Samuel Hinds, at his side, Jagdeo and a number of the PPP Members left the VIP Pavilion at Durban Park after some Members were not seated immediately on arrival.
In a late night statement, the Opposition Leader said "on arrival at the VIP area tonight there were no seats set aside for the Opposition MPs, except for the two Former Presidents, Dr. Jagdeo and Mr. Sam Hinds and two other MPs. The majority of the MPs were left standing."
He said his party had repeatedly raised the issue of accommodation even before the event. The PPP Members even arrived at the ceremony in one bus and said that decision was taken because of the likely traffic problems.
But while Jagdeo, Hinds and other PPP Members walked away from the ceremony, Immediate past President Donald Ramotar and his wife Deolatchmee remained behind and sat through the entire ceremony. Ramotar may have been unaware of the Jagdeo led walk out when he arrived.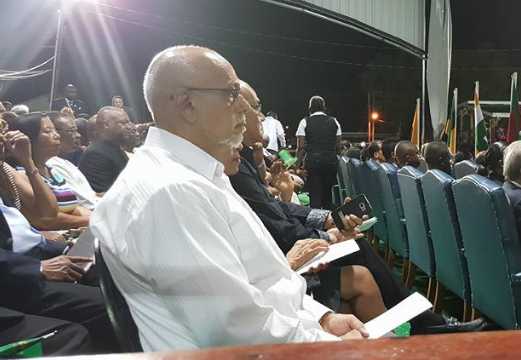 In a Facebook post, PPP Member of Parliament, Priya Manickchand went into a late night tirade over the "disrespectful occurrence".
She said "this is our 50th year. This shameless and infantile behavior designed to embarrass us is as unacceptable as it is petty and disrespectful and destructive. Hey. Executive. You can't stop us. We are elected office holders. We represent hundreds of thousands of persons. We celebrate Guyana's Independence."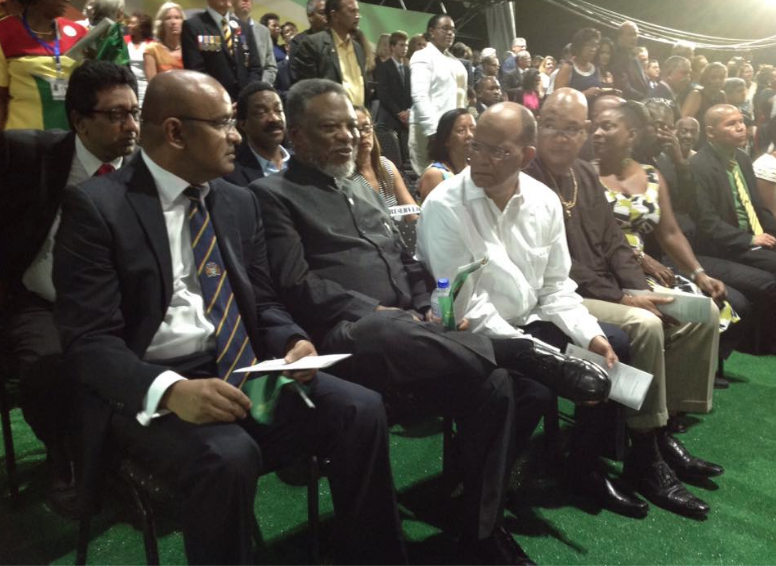 Over 20,000 persons attended the flag raising ceremony. From all appearances, there may have been a number of breaches in the VIP pavilion with other invitees taking along relatives. Additionally, on more than one occasions, the ushers were seen asking persons who were not part of the VIP list to leave the area.
As the PPP members walked out, they stopped for photographs with a number of other Guyanese who could also find adequate seating accommodation but remained at the event.