President David Granger has brushed aside concerns about the role of the Guyana Defence Force in joint operations, stating clearly that joint collaboration between the various security forces is nothing new and is something that has been ongoing for over 60 years.
Speaking to members of the media today at the Ministry of the Presidency, Mr. Granger made reference to the recent case involving a Sergeant of the Guyana Defence Force who died tragically in a vehicular accident while reportedly trailing a subject that may have been the source of a probe being conducted by the Special Organised Crime Unit.
The President said "there has always been a pattern of joint service collaboration between the Defence Force and the Police Force and whenever the need arises, the Police Force would call on the Defence Force for assistance. This has been taking place over the past 60 years since the British troops were here. There has always been joint service operations, in fact there is a Joint Operations Centre so joint operations are part of the DNA of the two forces", President Granger explained.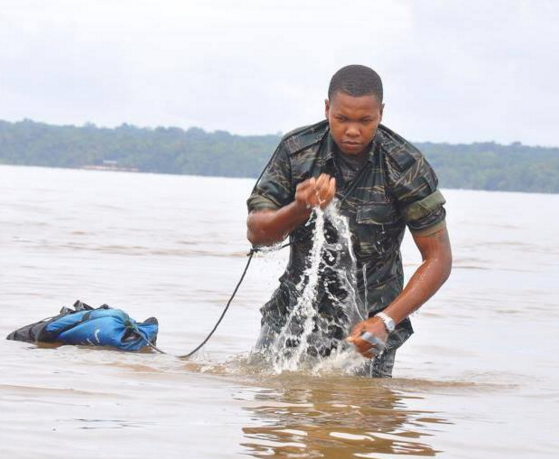 He said both the Guyana Defence Force and the Guyana Police Force are responsible for state security.
The GDF officer was attached to SOCU through the Guyana Defence Force where he worked in the Military Police Intelligence Unit.
The President said on the death of any member of the GDF, an internal probe will be carried out and he does not see the need for the probe to be stretched beyond that since the officer was part of a legitimate operation.
The officer's wife who was with him and the driver of the truck that he slammed in to, also died in the crash.