Tempers flared on Wednesday morning when just over 40 vendors arrived at the Merriman's Mall to ply their trade but were prevented from doing so as cleaning and beatification works were being carried out to the area between Cummings and East Streets.
The presence of armed City Constabulary and Police Officers did little to calm the angry vendors who marched over to the President's Office to demand a meeting with President David Granger.
Their request to see the President never materialized, but the vendors believe the move by the City Council to suspend vending in the area was unfair and needed immediate remedying.
The Mayor and City Council of Georgetown (M&CC) announced on Monday that it had temporarily suspended vending operations on the Merriman's Mall.
The Council observed that the area is usually left in a very untidy state which is inconsistent with the vision to make Georgetown clean and green.
The vendors rejected this conclusion to be a fault of theirs and allege that there were persons in the area that would use the Malls as a dumping ground for their refuse.
Outside the Office of the President, vendors mounted a protest during the morning hours before returning to the Mall at midday to again make an attempt to sell their produce.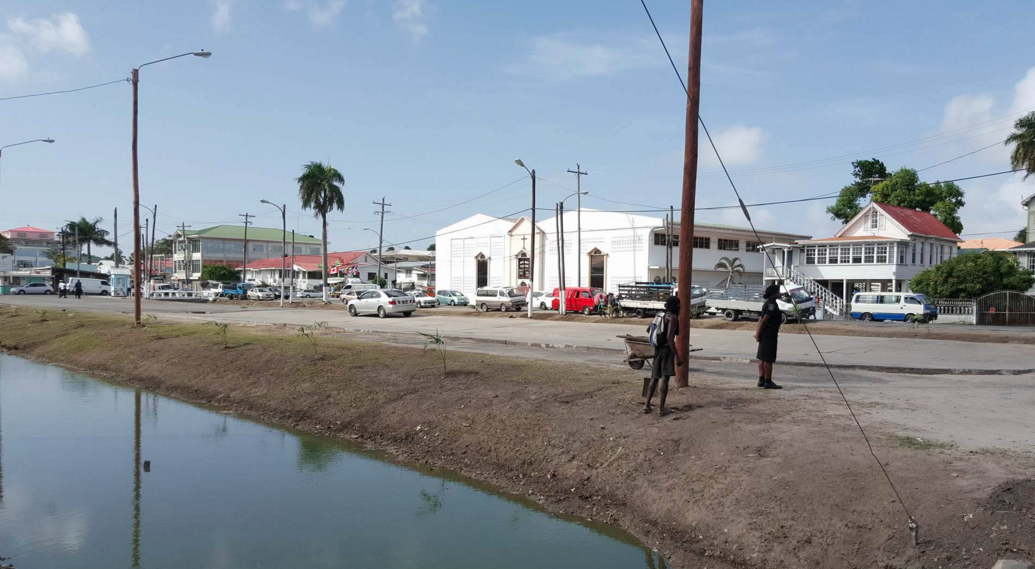 "Is we put them there and we will take them out… the only thing that go up and don't come down is age, that is the only thing and I want them to know that no matter how high crow fly he got to come down to eat," one vendor was heard lamenting.
The vendors say they are willing to comply with the City Councils' requirements for keeping the area clean but asked that they be allowed to resume vending immediately.
"We want to return there immediately and permanently and we would like to have a written document stating that we would not be removed… we are already cleaning ourselves and have the stalls paint in one color… we will keep up the standard," another vendor said.
The vendors are fearful that if they are not allowed to sell their produce will be lost and they will not be able to secure money to cater to their monthly family expenses.
City Council is expected to meet with the vendors to lay out the conditions for vending