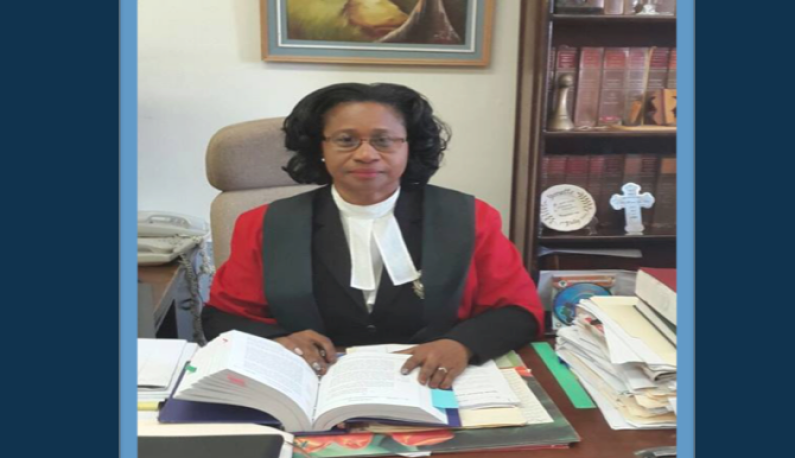 President David Granger has defended his decision to nominate Justice Yonette Cummings-Edwards as the new Judge to perform the functions of Chief Justice, describing her as the most suitable for the position.
In a statement from his office, the President said "We looked at the judges particularly, the judges in the Appeal Court and we felt that Justice Yonette Cummings-Edwards was the person that could carry out the duties of Chief Justice.  We felt she was the most suitable person.  We looked at her experience; the decisions that she has given, her qualifications and we felt she was the most suitable when all these factors were taken into consideration"
President Granger on Wednesday met with Opposition Leader Bharrat Jagdeo at the Ministry of the Presidency and expressed his nomination.
Mr. Jagdeo at a press conference just after the meeting said he believes the process to make the appointments may need to change, although admitting that he has no issue with the nomination put forward by the President. He also said he would have preferred that the Judicial Service Commission was also consulted on the appointment.
But President Granger said the appointment is an acting one and not the substantive one since there is a substantive Chief Justice.
According to the President, "We are not looking for a permanent appointee because acting Chancellor of the Judiciary, Mr. Carl Singh is the substantive Chief Justice so I cannot fill a position that is already occupied.  So from the outset we knew that the nominee would be the Acting Chief Justice… Nothing that was done today was at variance with the Constitution." 
He added that "the Constitution requires me to consult and having considered the potential candidates, I have made my choice. I am satisfied that she is a good person to fulfill that function and in due course I will have to have other consultations with the Leader of the Opposition to have a permanent appointee but right now Mr. Carl Singh is the substantive Chief Justice, he is acting Chancellor and I do hope that in due course we will be able to have substantive persons in both positions".