A few hours after it was announced that Justice Yonette Cummings-Edwards will be appointed to perform the functions of Chief Justice when Justice Ian Chang heads off into retirement, the Appeal Court Judge was still busy getting the day's work done at her Court of Appeal Chambers.
With confidence beaming through her eyes, Justice Cummings-Edwards would only tell News Source that she has always been committed to provide service to her country.
"I am honoured and humbled to be nominated to provide the functions of Chief Justice", she said, and offered no other comment.
She prefers to wait for the official appointment and her swearing-in to offer more details about how she will approach her new role.
But it does not appear to be a difficult role for her to assume.
With 27 years of unbroken experience and work in the local legal field, Justice Cummings-Edwards appears set to take on those functions as Chief Justice.
She was appointed Justice of Appeal in 2008 after serving eight years as a High Court Judge. Before becoming a member of the Judiciary, Justice Cummings-Edwards worked her way up at the Office of Public Prosecutions.
She joined that office in 1988 as a State Counsel and moved up to become a Senior State Counsel, then the Assistant Director of Public Prosecutions. She was later appointed as Deputy Director of Public Prosecutions and served as the Acting Director of Public Prosecutions until her appointment as High Court Judge in 2000.
Justice Cummings-Edwards is the holder of a Masters of Law Degree (Merit) from the University of London. She completed her legal education at the Hugh Wooding Law School in 1988 after gaining her Bachelor of Laws Degree from the University of the West Indies in 1986.
Her High School days began and were completed in Linden at the Mackenzie High School. She has always been proud of her Mackenzie High School education and over the years, she has returned to the school to offer guidance to students as an old student.
As a High Court Judge, Justice Yonette Cummings-Edwards presided over cases in both criminal and civil law. As a Judge on the Court of Appeal, she has heard appeal in civil and criminal cases and has written several judgements.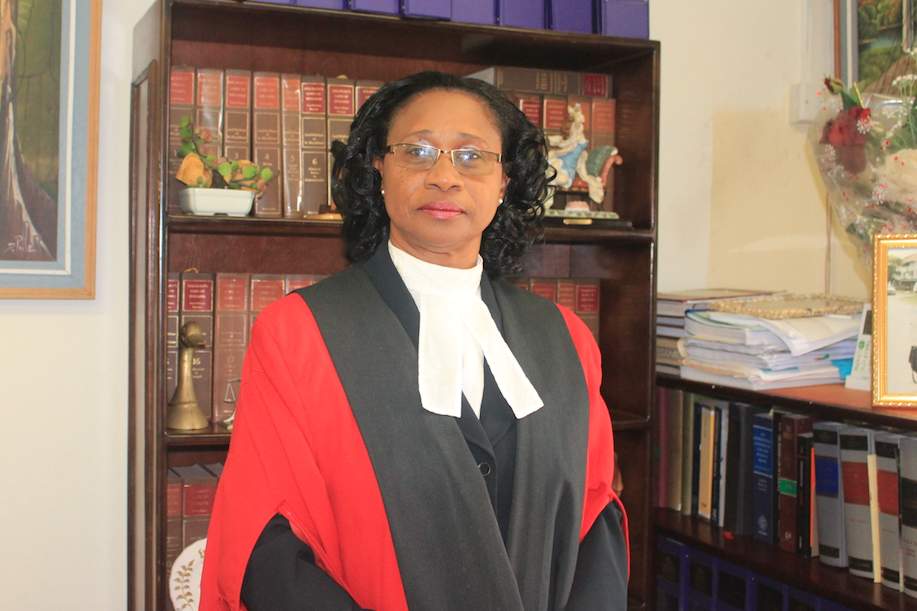 President David Granger has described Justice Cummings-Edwards as the most suitable choice for the position. He made the comments moments after he met and held discussions on the appointment with Opposition Leader Bharrat Jagdeo, who offered no objections.
The President said "We looked at the judges particularly, the judges in the Appeal Court and we felt that Justice Yonette Cummings-Edwards was the person that could carry out the duties of Chief Justice.  We felt she was the most suitable person.  We looked at her experience; the decisions that she has given, her qualifications and we felt she was the most suitable when all these factors were taken into consideration".
She will likely begin her new duties early in the new year.