The Guyana Police Force is seeking information that could lead to the arrests of the two suspected bandits who managed to escape a shoot out between their accomplices and the police.
Two gunmen were shot dead this morning, while two others escaped as they came under heavy gunfire from the police during a botched robbery and home invasion in the South Ruimveldt areas.
According to the Police, it was just around 4:00am today that police ranks responded to a report of a robbery in progress at the home of Arlene Mc Lean, of Pioneer Lane, South Ruimveldt Park, Georgetown.
"Four men, three of whom were armed with firearms, had broken into the home and held up Arlene Mc Lean and her sister Ann Marie Mc Lean and took away a sum of cash and a cell phone", the report said.
According to the police, on arrival at the scene,  the police came under fire from the perpetrators who were leaving the building at the time and returned fire.
During the armed confrontation, two of the men who were pursued by the police ran into a yard at Reliance Place, South Ruimveldt Park, and took cover behind a water tank from where they continued to engage the police.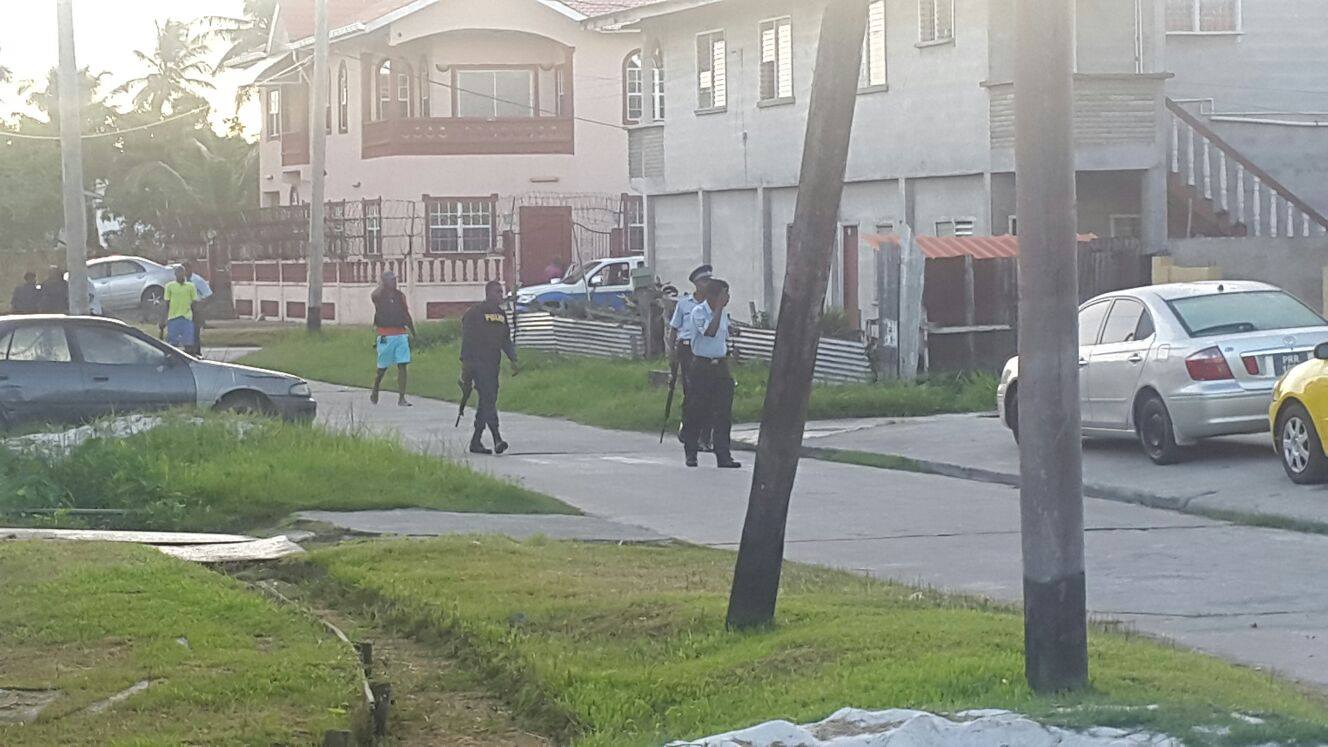 During the exchange of gunfire they were shot by the police and later pronounced dead at the Georgetown Hospital. One of the dead gunmen has since been identified as Agard Blackman of Tuc-Ville, Georgetown, while the other man remains unidentified. The other two bandits managed to escape during the confrontation with the police.
The police recovered an unlicensed 9mm. Luger pistol with 3 matching rounds and an unlicensed .38 revolver with 4 matching rounds and 2 spent shells from the perpetrators.
Investigations are in progress.