Opposition Leader Bharrat Jagdeo on Wednesday said that while being a female would be a bonus in the appointment of a person to the position of Chief Justice, it should not be the deciding factor.
Jagdeo believes seniority and performance of judges should be considered before making such an appointment. "It is always good to have gender balance," Jagdeo said, while recalling the appointment of Justice Desiree Bernard as Guyana's first female Chancellor.
He was briefing the media minutes after leaving a meeting with President David Granger in which the Head of State nominated Justice of Appeal, Yonette Cummings-Edwards to act in the position.
But while not disagreeing or objecting to the nomination, Jagdeo said he would have appreciated if the government had solicited a report from the Judicial Service Commission on the Judge's performance before making the decision.
Jagdeo himself had no nominee for the post and said he could not offer any opinions on Justice Cummings-Edwards' nomination.
"I do not know if Justice Cummings is the most senior judge apart from the Chancellor and I don't know whether government sought a report from the Judicial Service Commission," Jagdeo said.
Asked whether the former People's Progressive Party had sought a similar report from the JSC before appointing Justice Ian Chang to the position, Jagdeo explained that while the JSC's input may not have been formal, an opinion was solicited.
Justice Chang will proceed on pre-retirement leave on December 15 for 10 weeks ahead of his retirement in February 2016.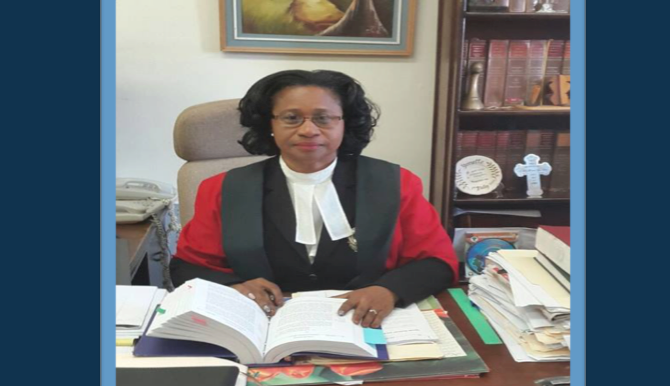 According to a statement from the Attorney General Chambers, the President nominated Justice Cummings-Edwards primarily on the considerations that she is a woman with many years' experience as a Puisne Judge of the High Court. The statement said she was considered because of her competency and professionalism.
Justice Cummings-Edwards currently sits on the Appeal Court as a Justice of Appeal. She will have to leave that position to take up her new role. Her replacement on the Appeals Court will have to be considered and appointed by the Judicial Service Commission.