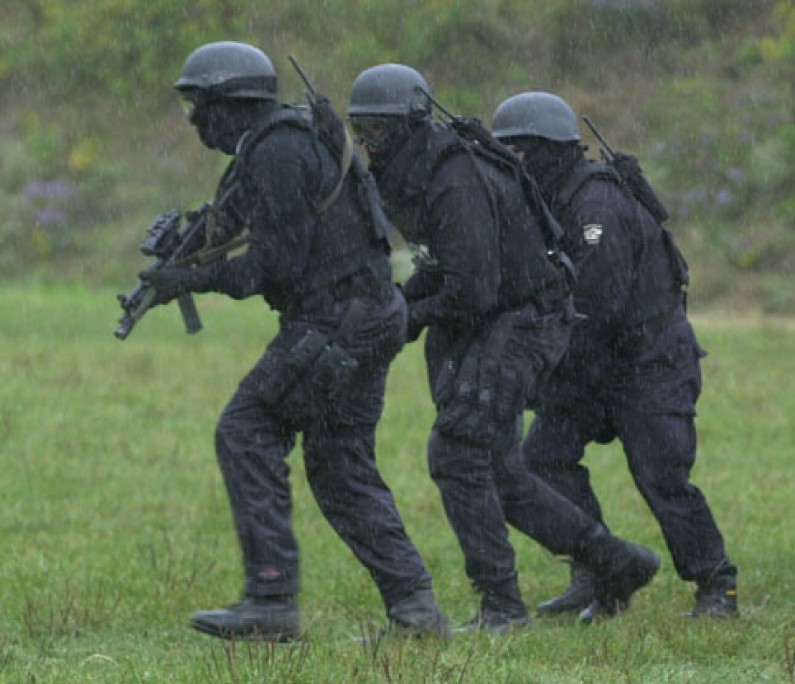 The Guyana Police Force's SWAT team was called into action early this morning and was able to arrest several suspects wanted for two recent murders and the armed robbery of a Judge.
However, a police rank along with two of the suspected bandits were shot during an exchange of gunfire between the two sides.
According to a police statement, ranks received a tip off from a "concerned citizen" and were able to track several persons at a house at Craig on the East Bank Demerara who were wanted for the murders of businessman Ganesh Ramlall and Travis Rudder along with the armed robbery on the Land Court Judge who was brutally attacked in her home last week along with her husband.
According to reports, at about 2 o' clock this morning, the Police SWAT Team was deployed along with Detectives to effect the arrests.
The police ranks came under fire during which a Constable was shot to his right thigh. The injured Constable and other ranks returned fire fatally wounding one suspect and another suspect was shot and injured to his abdomen and is under guard at the Georgetown Public Hospital Corporation.
Seven other male suspects who were in the building have since been arrested and are in police custody.
A 9mm. glock pistol with two magazines and 25 matching rounds have been recovered by the police, along with two wrist watches that are suspected to have been stolen.
A number of 9mm. spent shells were recovered at the scene also.
The injured police rank has been hospitalised.
The Guyana Police Force stated that it would like to thank the concerned citizen for the supportive efforts in these investigations so far.