Two Guyanese nationals and three Jamaicans are in the custody of US authorities after they were busted with 215 pounds of cocaine onboard a fishing vessel in the Caribbean sea.
The fishing vessel is registered in Guyana under the name "Christoph". The bust was made on July 2, 2015 as the US coast guard carried out patrols in the Caribbean sea.  All of the detainees were handed over to authorities in Puerto Rico.
According to a statement, the cocaine carried a street value of $US3.2 million. Charges are expected to be laid against the five persons arrested this week.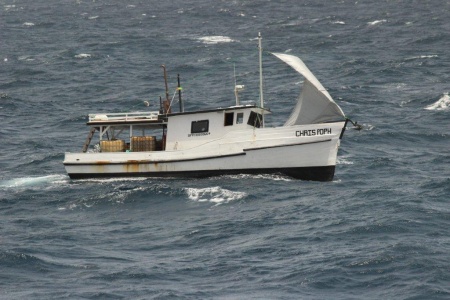 The United States has been stepping up its monitoring of the Caribbean sea as part of its ongoing efforts to stem the flow of cocaine in the United States. The US government has been assisting a number of Caribbean states with their drug fighting efforts through the Caribbean Basin Security Initiative.
The Caribbean sea is used as a preferred waterway by South American drug dealers to get their cocaine into North America and Europe.