An armed bandit was shot this afternoon, while another managed to escape during a police chase and shoot-out in the Queenstown area in Georgetown.
The two men who were on a motorcycle were spotted by two Police Officer on patrol. Reports indicate that as the Police approached the men, one opened fire on the Police as they sped away.
The Police returned fire as they chased after the armed men through Queenstown.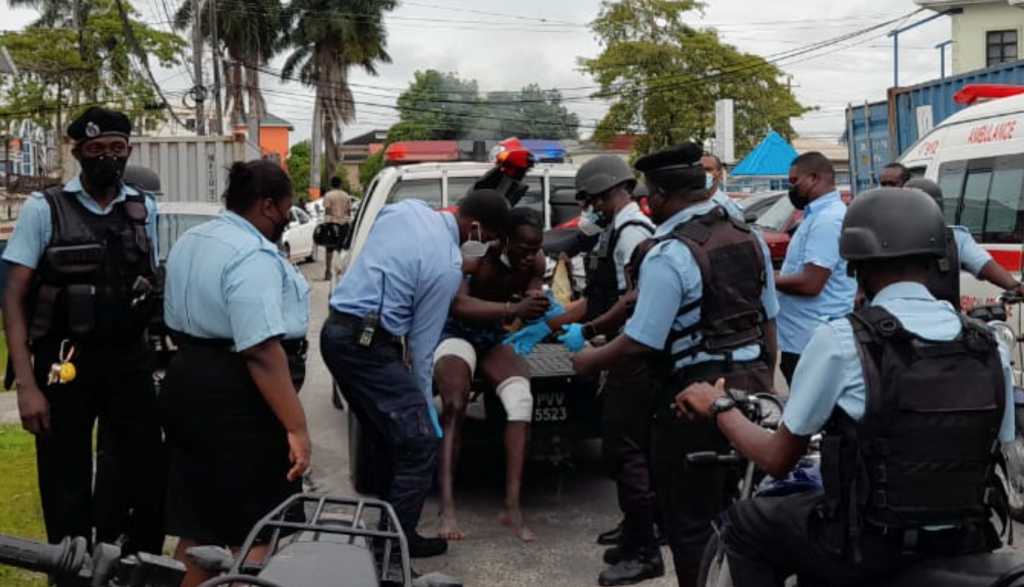 The armed men lost control of their motorcycle after one of them was shot by the Police, falling to the ground as they crashed into a parked vehicle.
The injured man was unable to run, but his partner managed to elude the Police by jumping into a bushy area.
Other Police patrols arrived on the scene as the injured man was taken into custody with two suspected gunshots.
The Police suspect that the armed men were scoping out a business in the Queenstown area when they were noticed by the Police patrol.
The investigation is underway.