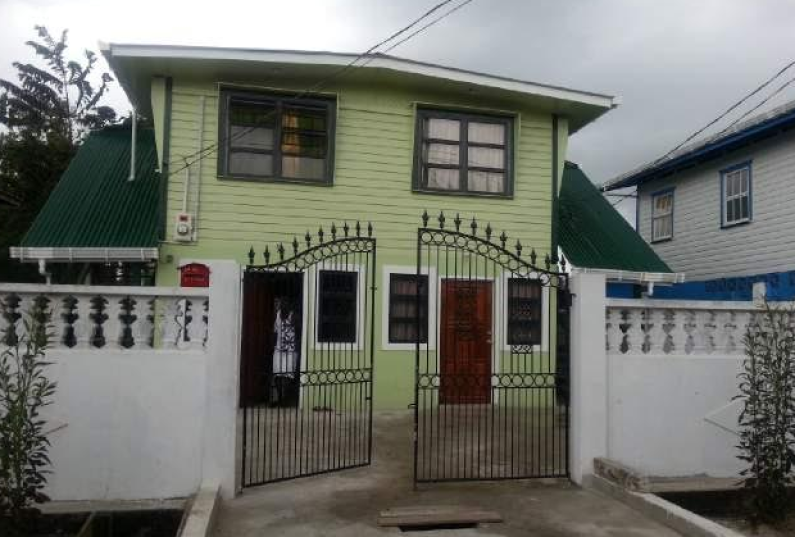 The suspected bandits who were cornered in a house at Craig on the East Bank of Demerara had gone there for a party that was reportedly organized by the now dead bandit Rawlston Morrison aka Sadam and Mappy.
News Source understands that the house was regularly used by the men for parties with their girlfriends.
Morrison was shot dead during what was described by the police as a shootout between the suspected bandits and members of the SWAT unit. However, one of the young men who was arrested by the police in the house, has since related to his family that there was no shootout involving the other men in the house.
The suspect explained to the relative,  that there could not have been any shootout when no one else in the house had any guns. The relative related to News Source that young men were at the house when police stormed the premises and began shooting.
It is unclear whether Morrison in fact shot at the police, but the suspected bandit related to his family that the man was pulled off of a bed and shot multiple times.
The police recovered the one gun from the scene along with several rounds of ammunition. Another suspected bandit was also shot but survived his injury and a young police officer was also shot to one of his legs.
The relative of one of the suspects told News Source that it was clear that the main target of the police was Morrison because he was well known to law enforcement and had admitted to friends that he was involved in the murder of the businessman, Ganesh Ramlall and also involved in the murder of Travis Rudder who was gunned down in his Eccles house. He was also a suspect in a third murder.
Rudder was no stranger to law enforcement and had been charged in the past with robbery under arms. He had also admitted to friends his involvement in  a number of robberies.
The relative told News Source that while many of the men cornered and arrested in the house were aware of Morrison's involvement in robberies and murders, they may not have been involved in the acts themselves.
Meanwhile, the Crime Chief has indicated that a number of other suspects are being sought as the investigations are ongoing.