More than one hundred persons gathered outside the Vigilance Magistrates' Court this morning in support of Cuban businessman Yuri Garcia and his Guyanese wife Ateeka Ishmael who have been accused of financial fraud related to a suspected ponzi scheme.
While the couple was ushered into the compound to await their Court appearance, the large crowd raised their voices in support of them and picketed against the decision to file charges against the two.
"Free Yuri, Free Ateeka", they chanted.
Many of those gathered said the two were being wrongly accused and should not face charges for operating their financial company in Guyana, which promised persons who made cash investments that they will get up to three times the amount of their investments in return.
Some of the protesters said they had invested in the company and got their returns as promised. They explained that money from the investments helped them to survive after losing their jobs in the past months.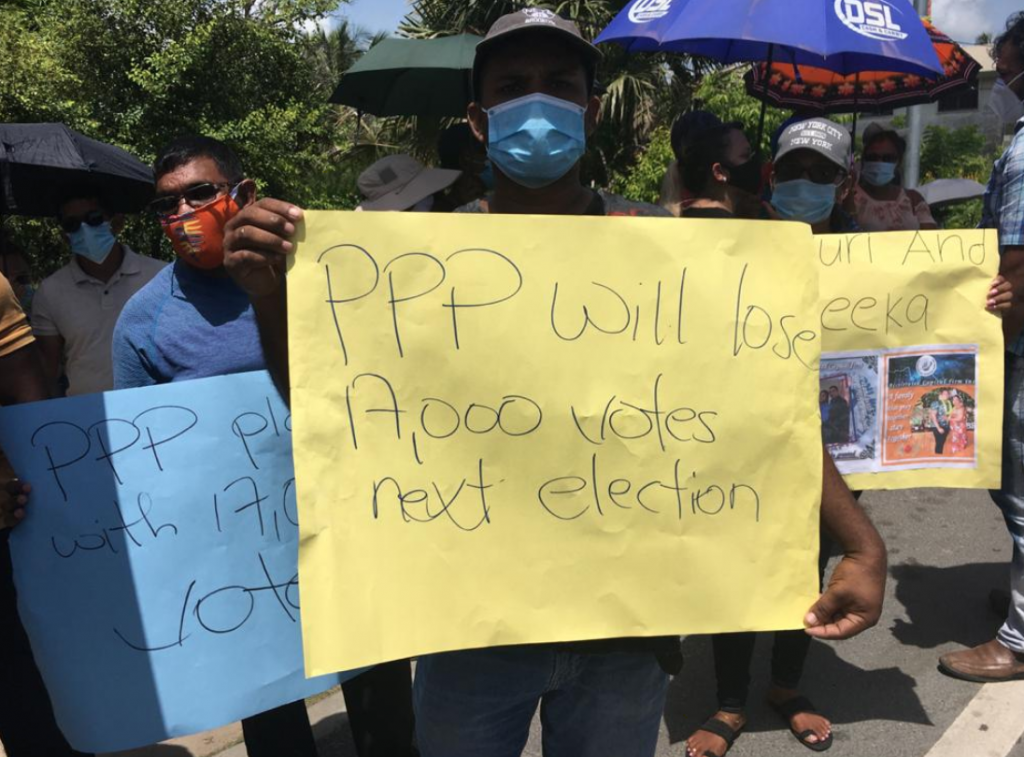 While the Attorney General Anil Nandlall has indicated that over 17,000 persons were affected, just over 50 persons reportedly provided statements to the Police and all of those statements were not against the operations of the company.
Some of the protesters said Nandlall and the recently elected PPP government needs to be mindful of their support since they could lose 17,000 votes in the next elections because of the charges.
Other protesters accused the government of going after the couple for no reason and demanded that they are allowed to continue their business operations.
Last week, the Attorney General announced a multi agency investigation into allegations that the couple was operating a ponzi scheme in Guyana that was flouting several local financial laws including laws against money laundering.
He said it was necessary to investigate the claims against the company, Accelerated Capital, after he received complaints from some persons who wanted their investment back.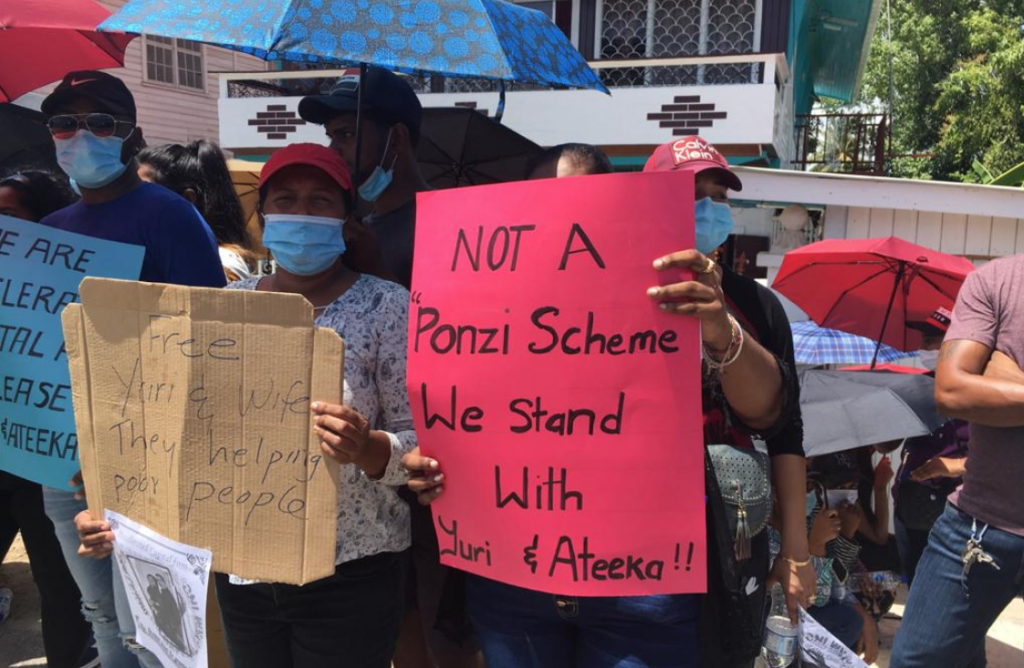 The husband and wife pair who operated the company were arrested and held in custody for several days.
In a statement, the company offered to give the investors with complaints their money back, while also requesting that it be granted all required licenses to operate fully in financial trading.