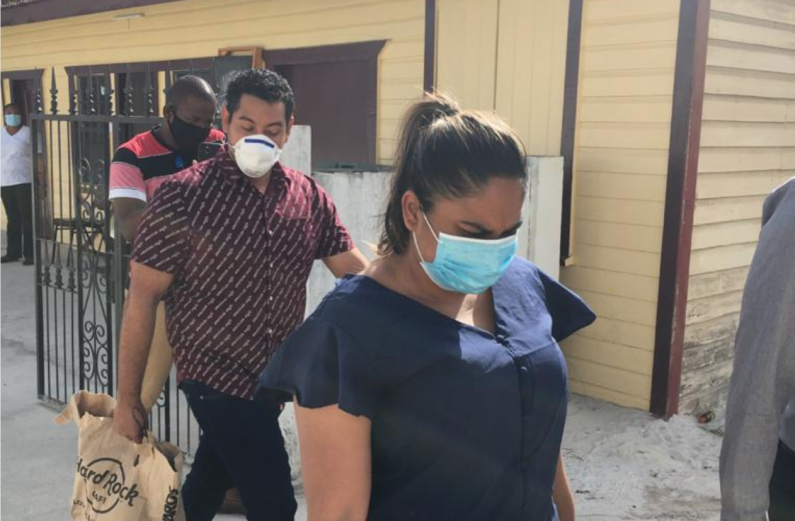 Cuban national Yuri Garcia-Dominguez and his Guyanese wife, Ateeka Ishmael were taken before two Courts this morning to face conspiracy to commit a felony charges related to their operation of the Accelerated Financial Capital company.
The two were arrested last weekend after the Attorney General Anil Nandlall announced the launch of a multi-agency investigation into allegations that several persons were allegedly defrauded of millions of dollars after investing in the company, expecting hefty returns.
The couple first appeared at the Sparendaam Magistrates' Court where they were slapped with six conspiracy charges amounting to just over $1.2 million. Magistrate Alicia George refused to grant them bail on the six charges.
Moments later, they were ushered to the Vigilance Magistrates' Court to face an additional 13 charges, which are all related to conspiracy to commit a felony. Those conspiracy charges amounted to more than $24 million and bail was granted in the sum of $300,000 on each of the 13 charges.
However, because the other Court refused bail, the couple was ushered off to prison where they will remain on remand.
The two are being represented by Attorneys Glen Hannoman and Dexter Todd. The Attorneys have indicated that they intend to move to the High Court to seek bail and possible discharge of the charges which they believe were badly applied.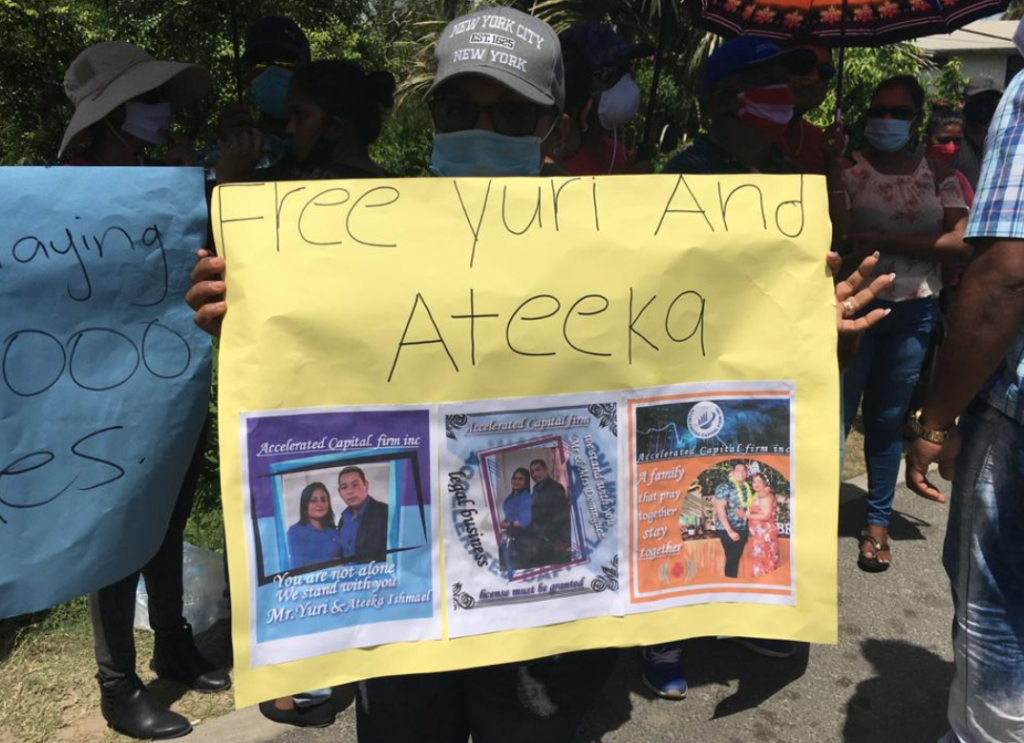 The lawyers are of the view that the accusations against the two are matters for a civil court and not a criminal court.
The husband and wife have maintained their innocence and the company they manage has indicated that there was no ponzi scheme being operated.
Over 100 persons gathered outside the Vigilance Courthouse this morning in support of the couple, demanding that they be set free.