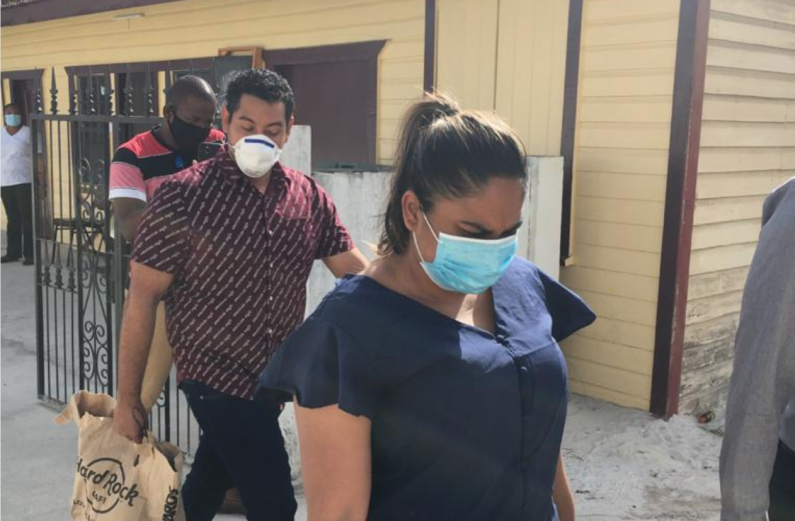 The husband and wife who are already facing 66 charges in the local courts for conspiracy to commit a felony in relation to their operation of an unlicensed financial trading company will be back in court tomorrow to face additional new charges.
Cuban national Yuri Garcia Dominguez and his Guyanese wife Ateeka Ishmael will appear at the Georgetown Magistrates' Court tomorrow morning to face six additional charges. When they appear in Court, it will mark the fifth time in two weeks that they have found themselves facing new charges.
The couple's Attorney, Dexter Todd has been complaining about the charges being filed against the couple every other day, rather than all at once. He is contending that it is a deliberate tactic by the Prosecutor to frustrate the efforts to secure bail.
Just yesterday, the couple appeared before Magistrate Fabayo Azore at the Vigilance Magistrates' Court via skype to face 14 charges.
During that hearing, the Court was told that it is alleged that between May and July 2020 with the intent to commit a felony, the couple conspired with persons known and unknown to obtain a total sum of over $9M from 14 victims under false pretense.
They were granted bail in the sum of $800,000 each in relation to those charges.
The week before, the couple made three appearances before Magistrates in the Georgetown and East Coast Magisterial Districts. In one of the cases, they were accused of swindling over $75 million from 11 victims.
The charges were triggered by a multi-agency probe initiated by the Attorney General who claimed that he had received hundreds of reports about the couple operating a suspected ponzi scheme.
He said several persons complained about investing millions of dollars with the hope of getting back three times the amount, but in some cases, it never materialised.
The couple has repeatedly denied the allegations of being involved in a ponzi scheme.